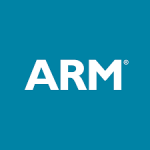 Website ARM
Job ID #: 17643
Job Category: Research & Development
Employment Type: Experienced Professionals
Division: Research
Department: Research
Primary Country: UK
Primary Location: Cambridge
Arm has fuelled the smartphone revolution by creating clever compute power that fits in your pocket. Do you want to be part of the next revolution? We are looking for a leader to guide and inspire our Security Research team. Join Arm Research and work with us on the future generations of compute!
Job description
As the industry's leading supplier of microprocessor technology, Arm provides efficient, low-power chip intelligence making affordable, easy-to-use electronic innovations come to life. Arm engineers design and develop CPUs, graphics processors, complex system IP, supporting software development tools, and physical libraries, as well as the services, device management, and analytics that help orchestrate and realise value from devices.
We have an opportunity for you to become our new Security Research Team Lead – we want to find someone with a mix of experience in technical leadership, people management, and security technology (whether in research, product development, or as an architect).
From your base in Cambridge, UK, you will manage a team of researchers working across sites, focussed on security, correctness, trust, and privacy throughout the Arm ecosystem. Your work will include:
Planning, with the Lead Security Research Architect, the research directions and strategy for the group
Defining and delivering ambitious research projects in collaboration with your team
Evangelising security within Arm and influencing product development.
Promoting Arm's security story with academic and industrial partners, as well as actively looking for future partnership opportunities.
Become a part of Arm's journey and experience first-hand how Arm crafts an ecosystem of more than one thousand partners that ship over 10 billion leading-edge Arm-powered processors each year.
Essential Skills & Experience
Thought leadership. You understand the security landscape and have opinions on where the important problems lie and what the research priorities should be.
Security expertise. Experience implementing security mechanisms and architecture (hardware, firmware, software) for systems representative of the Arm ecosystem (mobile, IoT, edge/infrastructure, automotive etc)
Problem solving. You have experience applying security principles to complex, real-world systems, and prototyping and evaluating new security technologies.
Excellent communication skills. You are comfortable learning new, complex topics in detail and communicating them clearly to a variety of audiences.
Resilience. You are able to deal with the uncertainty that comes from working at the leading edge.
Team leadership. You are a passionate team builder that enjoys helping others grow.
Desirable
Experience developing low-level systems code (Linux kernel, hypervisors, network stacks, etc), and contributing to large open source projects.
Experience running research projects and teams, as well as research collaborations
Direct experience or detailed knowledge of the following areas:

Threat models
Formal verification
Cryptography
Secure communication protocols
Side channels and their mitigations
Identity and attestation
Privacy
Security standards and regulations
Secure boot architecture
Isolation techniques

Strong Understanding of computer architecture