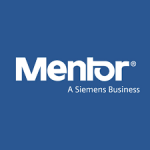 Website Mentor Graphics
Position Overview:
The Siemens Digital Industry Software business unit is a fast-growing unit within Siemens that is in the execution phase of a wholesale IT transformation. As such, we are seeking highly motivated and energetic SAP talent to help in the rollout of a new S/4HANA environment as the centerpiece of a transformed IT environment. Specifically, we are looking for deep SAP Basis and System Administration expertise.  This position will be integral in assuring stable SAP operations and providing the necessary SAP applications' infrastructure that will allow us to achieve our IT and business objectives.
The IT Applications Engineer – Lead position is part of the Siemens DF PL Enterprise Applications Engineering Group with responsibilities covering SAP ECC/S4 Basis Administration, General Applications Administration and SAP Application Monitoring.
The IT Applications Engineer performs SAP installations, SAP Upgrades and General System administration using tools such as ChaRM and Focused Build. This position is directly involved with the management and support of a large SAP Landscape that is leveraged for business applications.  The high-level activities include general SAP Basis support, participation on small and large projects. This position will be responsible for ensuring that Siemens SAP environment continues to migrate to current releases, implement policies and procedures defined by central compliance organizations and helps deliver mission critical applications based on SAP S/4 and Fiori.
Responsibilities:
Technically analyzes and implements the highly complex features and integration of cloud based and major in-house application systems. Advises SAP Upgrades, Hana Database Tuning, Application Backups, Fail Over, and Application Troubleshooting. Interacts with system owners and sometime acts as a technical project manager, and often as a technical work stream leader for a large project.  Demonstrates expert
proficiency with a critical combination of technical areas that require understanding of application, database, operating system, and/or development concepts. Operates without supervision, with wide latitude for decision making and cross-team leadership. While without administrative (direct) employees, may perform the role of a functional supervisor.
Required Knowledge/Skills, Education and Experience:
Bachelor's degree or higher
5+ years' Experience in SAP Basis Administration
2+ years' Experience with SAP S/4 Hana
2+ years' Experience with SAP Fiori
5+ years' experience with Linux based Systems
In-depth knowledge of Solution Manager
In-depth knowledge of ChaRM Strong background in Secure Network Communication (SNC)
Strong background in Hana Database
Knowledge of Commvault
Experience with Focused Build (Preferred)
Organization: Digital Industries
Company: Siemens Product Lifecycle Management Software Inc.
Experience Level: Experienced Professional
Job Type: Full-time