Salesforce Business Systems Analyst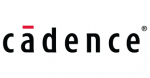 Website Cadence
Cadence is seeking an Omni-channel Salesforce Business Systems Analyst to be a part of IT and will focus on compiling business requirements and leading the functional solution for growing Cadence's Small / Medium Business Strategy. The candidate should have hands-on experience with B2C, and B2B implementations, with a proven ability to prioritize initiatives, communicate effectively, and creatively solve complex problems in a Salesforce environment.
Role: Salesforce Business Systems Analyst
Location: San Jose, CA
Must Haves:
Critical to have B2C and B2B business analysis experience, with a proven ability to prioritize initiatives, communicate effectively, creatively solve complex problems and be a team player.
Experience as a Business Analyst in eCommerce for a high-tech company.
The candidate should have demonstrated IT experience of 10+ years as a Business Analyst with solid technical Salesforce acumen.
Salesforce.com certifications:  Admin plus "Sales Cloud Consultant" is a plus+
Job Requirements:
Partner with Omni-channel business owners to define IT solutions that cover functionality, usability, performance, and platform capabilities.
Lead dynamic and interactive requirements gathering sessions with cross-functional stakeholders across multiple business groups and guide users toward industry "Best Practices."
Understands the impact of requirements across multiple departments and assists with designing target and interim solutions.
Adopt a robust analytical approach to evaluate business needs, identify opportunities for improvement, and decompose high-level information into detailed requirements, emphasizing cross-functional inter-dependencies.
Create and maintain the Functional Specs documentation, including use cases, and work collaboratively with the team to test and deploy the system changes.
Maintain an awareness of industry trends to guide our business partners and align with changing business needs.
Work with development, design, and QA teams to ensure the business requirements are implemented and validated as per documented use cases.
Desired Qualifications & Experience
3+ years' experience with Salesforce required.  As a consultant, the person should have driven or played an integral role in a minimum of 4 – 5 different Salesforce.com Sales Cloud implementations of at least six months each.
2+ years of Marketing related experience as a Business Analyst required (Marketo / Hubspot)
Solid understanding of the end-to-end Lead lifecycle / Quote to Cash lifecycle / Order management processes for Direct, Indirect, eCommerce, and Reseller Channels.
Experience as a Business Analyst in eCommerce for a high-tech company.
Knowledge of commerce and Omni channel trends with a good understanding of SaaS business models.
Proficiency in CRM, including Marketing and Sales related processes.
Ability to build consensus among cross-functional business stakeholders (at different levels of the organization) on approach and outcomes and help deliver robust, scalable technology solutions.
Strong verbal and written communication skills, expertise in managing crucial customer conversations, coupled with strong negotiating and conflict-resolution abilities.
Experience with the SDLC process (Software Development Life Cycle), including application development, testing, deployment, and operations
The annual salary range for California is $109,200 to $202,800. You may also be eligible to receive incentive compensation: bonus, equity, and benefits. Sales positions generally offer a competitive On Target Earnings (OTE) incentive compensation structure. Please note that the salary range is a guideline and compensation may vary based on factors such as qualifications, skill level, competencies and work location. Our benefits programs include: paid vacation and paid holidays, 401(k) plan with employer match, employee stock purchase plan, a variety of medical, dental and vision plan options, and more.
Share this post via:
---