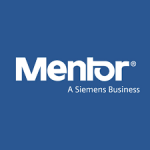 Website Mentor Graphics
What are my tasks?
In your new role, you will support the sales team in the COMOS Industry Solutions area in the successful processing of software and / or service orders. Your tasks include: 
Sales processing of customer orders, ie support of the entire sales process from the first customer contact (close coordination with sales) to the delivery of goods

Agreement coordination & administration

Export control

Maintenance of customer master data and its installations in our system SalesForce.com (SFDC) and comparison in SAP

Creation of offers and price information in cooperation with the sales and delivery service

Placement of orders in the Customer Relation Management (SFDC) system including creation of internal documents, obtaining approvals & signatures and simultaneous triggering the order of our products and tracking the delivery status

Processing incoming orders and creating order confirmations

Maintenance of software maintenance and calculation

Cross-departmental coordination and communication with business administration, finance, legal etc.
What do I bring with me?
Degree in business administration or an equivalent apprenticeship, supplemented by appropriate professional experience in order processing or in sales administration is desirable

Very good communication skills in German and English

SAP knowledge and SFDC (CRM) knowledge desirable

Targeted and exact work style

High level of commitment, willingness to succeed and professionalism

Persuasiveness, continuity, loyalty and team spirit

optional experience with purchasing tasks