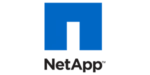 Website NetApp
NetApp is looking for talented, enthusiastic people to help us maintain the highest levels of customer satisfaction within our Renewals Organization. We are a company that recognizes talent and provides the opportunity for training and development for your career growth.
We are currently seeking talented and enthusiastic people for our Renewals Quoting team. As a Renewals Quote Specialist in the NetApp's Sales function, you are responsible for providing quotes to customers as well as within the NetApp organization by utilizing sales and technical knowledge for preparation of quote packages. You will also be responsible for working with the Renewal's Sales team and management team.
The primary focus of the Renewals Quote Specialist is to provide sales support for the Federal team by providing competitive and accurate quotes. The successful candidate must demonstrate the ability to resolve problems against deadlines and be able to communicate effectively.
Ability to collaborate & support quote associates and managers in a team-oriented environment
Proficient in Microsoft Office, especially Excel and Outlook
Strong written and verbal communication skills
Strong computer and typing skills
Ability to handle a fast-paced, deadline-driven environment
Ability to be flexible and adaptable as this position often requires multi-tasking
Ability to identify and navigate priorities based on last-minute changes
Must be well organized, detail-oriented, and have excellent time-management skills
Must display a high level of integrity and professionalism
Looking for Freshers, typically requires no previous professional experience.
Any Bachelors / Master degree is preferred
Share this post via:
---