Sales & Order Operations Specialist II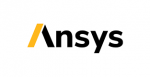 Summary / Role Purpose
The Sales & Order Operations Specialist II is an integral member of the team, responsible for managing the end to end process for renewal and new sales, performing duties for department managers, partnering with an assigned team of account managers to support sales cycle and business objectives, and acts as primary point of contact for internal and external customers. Requires knowledge and accurate execution of company policies and procedures.
Key Duties and Responsibilities
Project Management – Subject Matter Expert

Designated Go To on the team for a specific topic(s) for new and existing Sales & Order Operations staff
Independently own/manage a topic by expanding knowledge base in a designated area, train new and existing Sales & Order Operations staff; create and maintain training materials, develop and/or enhance presentation skills, suggest improvements to current reference materials
Prerequisite: must have participated in New Employee Onboarding

Apply sense of urgency, independence in problem solving, knowing where to find information, who to involve, how to apply Sales policies, creation of complex quotations and order scenarios with minimal supervision
Strong teamwork and communication skills required. Ability to work with all internal departments in a professional manner
Sales Cycle and Related Workflow Responsibilities

Preparation of Quotation proposals, legal forms, and licensing requests. Reviews quotations for completeness and in accordance with GAAP, accuracy and adherence to company policy for new and renewal sales efforts
Partnering with an assigned group of Account managers, prepare, review, process and expedite sales orders and related workflow and services
Act as the primary contact for ANSYS customer needs; responding to questions on order status, account issues; license configuration etc. for all new and renewal software orders.
Administers all renewal opportunities within the CRM; including revenue reconciliation activities; creating sales queries/reports to track opportunities, following up with customers and maintaining an accurate renewal forecast within the CRM.
Involve appropriate customers and internal groups (Account Managers, inside sales, Legal, Business Operations etc.) to assure timely submission and processing of revenue
Research and understand historical accounts, product order history, discounting and/or special pricing situations to help with quote proposal generation as needed
Performs audit of own work or that of others to ensure conformance with established procedures
ANSYS, Inc. is an Equal Employment Opportunity and Affirmative Action Employer
Analyze outgoing and incoming paperwork such as purchase orders and license contracts for compliance and accuracy, determine and administer revenue and support splits if required, ensure all internal approvals are secured. Verifies order entry for completeness. Request and provide peer reviews to ensure accuracy
Meet regularly with account managers to review opportunities and plan for end of quarter activity; meet with direct Supervisor or Manager to review objectives.
Coordinate with technical staff to resolve Customer Portal access problems & license installation issues

Support account administration activities including completion of supplier Corporate Data forms, prepare and distribute License and ASC changes, Name change form, Transfers and Assignments including securing required approvals and submit required paperwork to Business Operations.
In accordance with current policies, create temporary and evaluation license keys appropriate for distribution to prospects and customers.
Provide support for reconciling actual revenues to forecast and plan as well as helping new Account Managers with training on the proper paperwork and protocol for sales order processing
Involvement in CRM Data maintenance and administration
Update existing CRM records with current information, which may include updating pricing and products for existing renewal opportunities, removing duplicate entries, account reassignments, logging notes, or other activities as directed
May also perform other duties as assigned by the direct manager or other management staff.
handle all Sales Order Operations related activities includes Sales Opportunities, quotes, orders, MRP  process in CRM.  Support Sales, Finance and ACE as required   Process CP Orders, manager Hsinchu Office Logistic .
Minimum Education/Certification Requirements and Experience
Associate degree in business or accounting (two year program) or related field with a minimum of 3 years of experience in a sales operations, sales support, finance or legal support role, in a corporate setting. Bachelor's degree desirable
At least 1 year of sales order processing experience
Extended hours required at end of quarter
Strong teamwork and customer service oriented
Highly motivated and results driven; copes effectively with complexity and change
Excellent verbal and written communication and interpersonal skills; ability to build relationships
Demonstrates good judgement in problem solving and issue escalation
Ability to handle confidential information
Working knowledge of CRM and knowledge of Quote to Cash scenarios including Quotation preparation
Must be organized and detail oriented
Ability to multitask and prioritize in a fast paced, deadline-driven environment
Working knowledge of presentation and spreadsheet software, such as Microsoft PowerPoint and Excel
Share this post via:
---