Sales Operations Coordinator Internship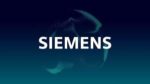 Do you want to join us in helping to fight the world's most threatening diseases and enabling access to care for more people around the world? At Siemens Healthineers, we pioneer breakthroughs in healthcare.  For everyone. Everywhere.
We offer you a flexible and dynamic environment with opportunities to go beyond your comfort zone in order to grow personally and professionally. Sound interesting? Then come and join our team as a Sales Operations Support Co-op to focus on the Customer Experience for all Surgery installations in North America..
Our global team: We are a team of 66,000 highly dedicated employees across more than 70 countries passionately pushing the boundaries of what's possible in healthcare to help improve people's lives around the world. As a leader in the industry, we aspire to create better outcomes and experiences for patients no matter where they live or what health issues they are facing. Our portfolio, spanning from in-vitro and in-vivo diagnostics to image-guided therapy and innovative cancer care, is crucial for clinical decision-making and treatment pathways.
Our culture: We are part of an incredible community of scientists, clinicians, developers, researchers, professionals, and skilled specialists pushing the boundaries of what's possible, to improve people's lives around the world.  We embrace a culture of inclusivity in which the power and potential of every individual can be unleashed. We spark ideas that lead to positive impact and continued success. Check our Careers Site at https://www.siemens-healthineers.com/en-us/careers.
This is a role well suited for a highly motivated student looking to build their skill set and gain hands-on experience. As a Sales Operations Support Co-op, you will be responsible for:
In this role you will focus on creating structures to improve communication with customers for
all upcoming installations for Surgery in North America.
Work with the Senior Director of Operations to create communication templates for customers.
Speak with customers directly to set expectations for upcoming installations and perform a clear
handoff to applications for install.
Coordinate installations with service to ensure we have projects clearly scheduled.
Call customers after install to capture feedback on what we well and where we can improve.
Support price book updates and validate market pricing.
Analyze Win/Loss data and identify improvements and business adjustments that need to be
made for product messaging and sales education.
This position may suit you best if you're familiar with the following and would like to develop your skills with Siemens Healthineers:
You have good PC skills (MS Office software like Word, PowerPoint, Excel, and Outlook)
You will be working with our latest technology and therefore you are willing to learn about new
software and hardware solutions.
Comfort speaking with customers and communicating clear expectations for upcoming
installations.
Required skills to have for the success of this role:
Currently enrolled in a Bachelor's or Master's degree program, majoring in Marketing or Operations (minimum rising senior preferred)
Minimum 3.0 GPA (preferred)
Share this post via:
---