Sales & Office Administrator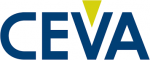 Description
Sales & Office Administrator for the CEVA U.S. Sales Office in Mountain View, California
We are looking for a qualified and adaptable individual to serve as a Sales Administrator, Office Administrator, and Executive Assistant, working 32 hours a week (5 days/week) on-site with our U.S. sales team in Mountain View, California. You will serve as a point of contact for royalty recording and forecasting, travel and event coordination, and more. Our ideal candidate is goal-oriented and has a deep knowledge of customer service best practices. If you have exceptional organizational skills and draw energy from being part of a team, we would like to meet you!
 RESPONSIBILITIES:
Executive Assistant & Office Administrator:
Act as assistant to the Executive Vice President, Worldwide Sales.
Provide administrative support to ensure efficient operation of the office, including tasks such as:
Office supply inventory and procurement
Handling of all office mail, including shipment and delivery to/from the office
Coordination with the office management/leasing company and other vendors
Scheduling of on-site appointments and meetings
Maintaining equipment inventories and coordinating with internal & external vendors for preventive maintenance and repairs to office equipment.
General administrative duties such as filing, typing, copying, binding, scanning, etc.
Act as Receptionist for the office.
Assist with administration of the annual budget, compiling on-going business needs/requirements.
Assist the team with travel arrangements.
Serve as Team assistant, resolving administrative problems and supporting the team through variety of tasks.
Liaise with other departments and business units within the company.
Sales Administrator:
Collaborate closely with teams and stakeholders located in the U.S. and internationally across different time zones, including Sales, Finance, Legal, R&D, Field Application Engineers, and external customers.
Check royalty report accuracy, recording and tracking Royalty Reports. Contact clients and Sales to obtain missing information and answer queries.
Check data accuracy in orders and invoices. Contact external customers, internal finance, or sales as needed.
Maintain and manage the Royalty Forecast. Scan meeting reports and collect information from Sales and public sources, working closely with sales and management.
Generate reports in Salesforce for distribution to appropriate sales team members.
Assist with events such as trade show exhibitions and industry conferences – may require travel and active participation in these events.
Assist Legal with printing, filing, and distribution of NDAs and contracts.
QUALIFICATIONS & SKILLS:
Able to work 32 hours a week, 5 days a week on-site at the office (must live within a reasonable commute to Mountain View, CA).
Fluent in English, with excellent written and verbal communication skills.
2+ years of experience in an administrative or executive assistant role.
Hands-on experience with Microsoft Office (Outlook, Teams, SharePoint, Word, Excel, PowerPoint).
Team player with high level of dedication with the flexibility to work extra hours (and/or remotely after hours) if required.
Strong attention to detail, with excellent time management and problem-solving skills and the ability to multi-task and prioritize work.
Able and ready to learn new skills and tools; adaptable when encountering new situations.
A "people person" who can be diplomatic when communicating with team members and can balance different priorities among team members.
PREFERRED SKILLS & EXPERIENCE:
Bachelor's degree in marketing, sales, business administration, or relevant field preferred.
Proficiency with CRM software, preferably SFDC (Salesforce.com).
Proven experience as a Sales Administrator or in a sales support role.
Prior experience with event coordination and trade show exhibition.
Share this post via:
---