Sales & Marketing Ops Associate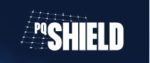 Website PQShield
PQShield is a spinout from the University of Oxford specialising in post-quantum cryptography and cybersecurity. Our mission is to innovate and create solutions for the world's most imminent security challenge: quantum computers. Our cryptosystems will ensure unparalleled internet security and data protection on a global scale across several industries – keeping us all safe as quantum computing technology develops.
Headquartered in Oxford, with additional teams across the UK and in the Netherlands, France, Belgium and the US, our quantum-secure cryptographic solutions work with companies' legacy systems to protect devices and sensitive data now and for years to come. We are well-funded and VC backed, having recently closed our $20m series A funding round.
PQShield is a highly innovative deep tech company that considers our people to be our most important assets, and so our core value is to provide them with a work environment that promotes personal and professional growth. Hard work and loyalty are always met with acknowledgement, appreciation, and reward. We promote openness and flexibility, resulting in a friendly, family like environment.
Our corporate social responsibility centres around making sure our products are used in a constructive and positive way – we would like to think that our products will contribute to the greater good rather than be just another money-making commodity.
About the role
As Sales & Marketing Operations Associate you will be part of our Strategy Team and responsible for providing broad operational day-to-day support for Sales & Marketing, including ownership of our Hubspot CRM.
This role is at an early stage in the commercial development of PQShield, expanding on our world-class engineering team, and is an exciting opportunity to experience a global growth journey. You'll be working directly for the Senior Vice President of Strategy and alongside the Sales & overall Management team as part of a constantly evolving commercial organisation.
We require an experienced sales and marketing operator who can support the team with CRM admin, quotation / customer management, prospecting / list building and both tactical and board-level reporting.  Alongside this, and working with PR and Marketing agencies, the role will also take responsibility for helping to administer monthly newsletters and email campaigns, coordinate events, carry out competitor analysis and assist in providing market intelligence.
What you'll be doing
Supporting the Sales Team from list building for prospective clients to preparing quotations and contracts, all the way through to handover for delivery and invoicing.
Ensuring the Hubspot CRM system is up to date and automated / integrated wherever possible to ensure high quality functionality, relevance, data and reporting.
Managing ZoomInfo, ensuring searches and list creation are accurate, up to date and relevant, and automating integration with the Hubspot CRM system.
Managing subscribers and membership of email marketing lists and campaigns within Hubspot.
Ensuring social, lead generation and nurturing campaigns are finalised and sent on time, alongside third party marketing & PR agencies.
Coordinating and helping to manage the company events program, alongside third party marketing & PR agencies.
Monitoring and alerting for competitor activity, and competitor research as required.
Monitoring and alerting for key prospect / customer / market / territory activity.
Assisting with creation of sales support materials.
Assisting with on-boarding and training new sales talent.
Maintaining procurement and contract records.
Collaborating with Sales & Marketing teams on continual improvement.
Maintaining accurate information on shared drives and within shared documents.
Nice to have
Degree level education preferred.
Hubspot & ZoomInfo experience preferred.
5 years of relevant sales and / or marketing ops experience preferred.
Experience supporting a technical product or service, communicating value to customers and internal stakeholders.
Strong communication and IT skills.
Self-starter with the ability to work with a team and a desire to move up within the company.
Multi-language skills (German, French, Spanish) would be a bonus.
Experience within organisations selling  security / IT  or similar products to large enterprise customers. Experience with cryptography or IP licensing  is a plus.
What we can offer you
Competitive salary.
EMI share option scheme.
Flexible & remote working, and a working from home budget.
Private health insurance for yourself and your family.
25 days annual leave (plus bank holidays).
50% gym membership discount.
Travel to sales and marketing events as needed
The chance to work with a really nice, smart and friendly team!
Apply for job
To view the job application please visit pqshield.com.
Share this post via:
---