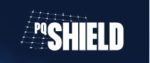 Website PQShield
The Company
PQShield is a spinout from the University of Oxford specialising in post-quantum cryptography and cybersecurity. Our mission is to innovate and create solutions for the world's most imminent security challenge: quantum computers. Our cryptosystems will ensure unparalleled internet security and data protection on a global scale across several industries – keeping us all safe as quantum computing technology develops.
Headquartered in Oxford, with additional teams across the UK and in the Netherlands, France, Belgium and the US, our quantum-secure cryptographic solutions work with companies' legacy systems to protect devices and sensitive data now and for years to come. We are well-funded and VC backed, having recently closed our $20m series A funding round.
PQShield is a highly innovative deep tech company that considers our people to be our most important assets, and so our core value is to provide them with a work environment that promotes personal and professional growth. Hard work and loyalty are always met with acknowledgement, appreciation, and reward. We promote openness and flexibility, resulting in a friendly, family like environment.
Our corporate social responsibility centres around making sure our products are used in a constructive and positive way – we would like to think that our products will contribute to the greater good rather than be just another money-making commodity.
About the role
You'll help us solve real-world problems whilst safeguarding corporations, governments and all the people associated against the quantum threat. Your primary focus will be for providing technical pre-sales support to our Account Executives selling to Military, Government & Defense, and Semiconductor organizations in North America, but you will also have responsibility for IoT, Industrial Automation, Security OEMs and to Telecom and Enterprise customers.
We need an experienced sales engineer who has a strong technical background in Hardware security  IP and security products, a consultative approach to client projects, a successful track record of supporting  and onboarding clients – with strong communication and technical skills and the ability to ramp up quickly on sophisticated technology.
As PQShield is an early stage company, this role will focus on building relationships with new prospects, identifying & documenting technical requirements, presenting and demonstrating technical solutions, and showing customers how PQShield products meet their technical requirements.  This role is focused on selling to large organizations and developing long term engagements with those companies.
This role  will expand on our world-class Engineering Team, and is an exciting opportunity to experience a global growth journey. You'll be working directly with the Sales & Management Team as part of a constantly evolving Commercial Team.
What you'll be doing
Supporting strategic accounts, identifying requirements, researching technical solutions, and presenting & demonstrating technical solutions.
Following up with prospects to identify key customer requirements, providing appropriate levels of information at the right time for interested prospects.
Educating prospects on PQShield's products and technology, including assisting with creating customer facing demos.
Identifying the technical steps necessary to close opportunities, and work with the Engineering Team to bring those customers on board quickly and with a win-win technical
Ensuring that the Engineering Team understands customer requirements and timelines.
Collaborating with Sales and Marketing Team members on a strategic sales approach.
Providing clear feedback from customers and prospects to the Management and Engineering Team to help evolve messaging and product positioning.
Ensuring successful follow through of the sales cycle by maintaining accurate technical information using tools including Google Workspace, HubSpot, Jira, GitHub, etc.
About you
Degree level education preferred
5-7 years of relevant sales engineering experience, with a history of success.
Experience with hardware IP cores, security software or embedded solutions to OEMs, defense contractors, semiconductor companies and/or security vendors .
Experience supporting sales-cycles to large enterprises with complex technical requirements.
Experience supporting a deeply technical solution, and communicating technical value, to engineers as well as to VP and C level executives.
History of integrating and demonstrating complex technical solutions.
Strong communication & product demonstration skills.
Proven creative problem-solving approach and understanding of hardware IP and security solutions. Experience with cryptography is a plus.
Strong desire and ability to move up within the organization.
Self-starter with the ability to work with a team.
Proficiency with Jira, GitHub and HubSpot.
What we can offer you
Competitive salary.
EMI share option scheme.
Flexible & remote working, and a working from home budget.
Private health insurance for yourself and your family.
25 days annual leave (plus bank holidays).
50% gym membership discount.
The chance to work with a really nice, smart and friendly team!
If you enjoy working as part of a technology company, value the security of our daily digital lives, and love solving hard problems – then we'd love to hear from you.
PQShield is an Equal Employment Opportunity employer. We're passionate about talent and proud to foster an inclusive environment; all applicants will be considered regardless of their gender identity, ethnicity, sexual orientation, disability, and age.
Apply for job
To view the job application please visit pqshield.com.
Share this post via:
---