Sales/Application Engineer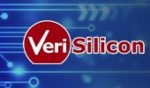 Descriptions
Provide front-line support for the professional SoC design service in terms of frontend, backend, manufacture, as well as packaging and testing.
Evaluate the feasibility of IPs (digital and mixed-signal included) on target project and develop the specific application based on the customized requirements.
Deliver technical promotion and training to customers based on the skillful understandings to the main IPs, including VPU, NPU, ISP, GPU, CPU, DSP, etc.
Assist with sales partner to estimate the trend of market and orientate & explore the high-quality potential customers.
Collaborate with relevant internal teams (Engineering, Operation, Finance, etc.) to streamline the proceeding process and resolve emerging issues in the timely manners.
Requirements
Masters Degree in Electronics Engineering or Communications Engineering (Bachelors Degree considered if supported by 10+ years experience).
5+ years experience of RTL and ASIC/SoC design and be equip with good knowledge of frontend or backend design.
Post-graduate experience of communications or consumer chip system development based on MCU/DSP is preferred.
Experience for CPU, GPU, VPU, NPU, ISP IP development or IP based application development is preferred.
Experience of embedded software development not essential but a definite advantage.
Experience in a customer-facing role preferred.
Good verbal and written communication in English and Mandarin essential.
Share this post via:
---