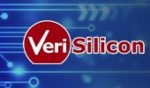 Website Verisilicon
Job Responsibilities:    
To promote VeriSilicon products and services to customers in Japan.
Education:
Bachelor's in computer engineering, electronics engineering, economy, and related field.
To prepare and do presentations to customers.
To draft development contract for customers and have approval from VeriSilicon legal team.
To document the meeting minutes, follow customer's questions and respond to them.
To communicate with VeriSilicon related division and customers to satisfy customer's needs.
Requirements
5+ years experience as sales for System-on-Chip.
Good and wide connections to our potential customers, such as SONY, Panasonic, CANON etc.
Extensive Knowledge in semiconductor technology.
Read/Write/Speak skill of English, TOEIC scores should be above 700.
Read/Write/Speak skill of Japanese, native speaker.
To have strong perseverance and motivation to support customers.
Share this post via:
---