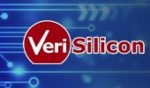 Descriptions
Design RF front-end and ABB circuits based on CMOS/FDSOI technology for wireless IC chips.
Guide and/or supervise layout designers for high-quality layout.
Assist in test board design, debug and verify test chips, and iterate design based on the test results to optimize the function and performance.
Requirements
Master's or PHD degree in EE or Micro-Electronics.
Solid course knowledge and project experience in related areas.
Experience in design of the following circuits is preferred: PA, LNA, MIXER, PLL, VCO, Filter, VGA/PGA, AD/DA, Low Power PMU, XO, etc.
Capability to operate test instruments, including oscilloscope, spectrum analyzer, signal generator, etc.
Self-motivated and a good team player. Good communication skills in both Chinese and English in either listening, speaking, reading or writing.
Share this post via:
---