Regional Workplace Resources Administrator, Europe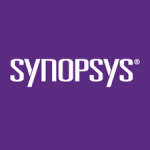 Website Synopsys
Job Description and Requirements
The main purpose of this position is to support the Workplace Resources Europe Team to maintain the efficiency and cost effectiveness of the work environment, communicating with both internal customers & service partners. This role reports to the FM Operations and Projects Leads, Europe and working directly with the Operations & Project teams, whilst also supporting and collaborating with the wider facilities team, as needed.
This position requires good organisational and communication skills. The person needs to be self-motivated, responsible for the workflow and tasks within their remit and use their initiative to ensure a proactive approach to opportunities and challenges. Work is collaborative in nature, working with other members of the team, assisting them where needed, learning from them and sharing knowledge, skills and experience.
Key Responsibilities
Monitor ongoing facilities operations tasks.
Assisting the Regional Manager with other infrastructure teams such as HR, IT, Finance and Procurement to align on Facility related topics.
Help to co-ordinate repairs & maintenance needs as applicable; help to identify the nature of the issue(s) and ensure timely solutions.
Help support programs and projects in the Region as required.
Develop efficient working relationship with peers and customers.
Assist the regional managers in developing scopes, expense and capital plans.
Where required assist in any regional acquisition activity as it relates to facility needs.
Respond to Ticket and other requests, liaising with other staff and supply chain partners, if required.
Support projects across the region and perform other related duties as applicable.

Assisiting in finance/procurement in rasiing purchase Requisitions, 

Collecting data and information to resolve invoice queries, Vendor Management, Collecting documents and information relating to vendor changes
Space Management/allocation via Archibus
FACILITY SUPPORT Responsibilities include collaborating with vendors providing services such as MEP, general building maintenance, cleaning and ensuring quality and service levels are met.
PROJECT SUPPORT – Assist with in-region projects as required at any stage in the project life cycle. Assist Regional Manager in the effective communication of plans to ensure the transparency of the project.
Skills and Experience
Prior experience of working in an International Company is advantageous.
Previous Administration experience is essential and in a Facilities Management environment is advantageous.
Good English language skills spoken and written) are essential. Knowledge of any other European languages would be beneficial.
Possess excellent verbal, written and interpersonal skills, communicating clearly and effectively.
Attention to detail and ability to be a contributing member of the team with a vision for excellence.
Demonstrated ability to work and to meet schedules.
Good computer skills and proficient use of Microsoft Office.
Ability to demonstrate professionalism, discretion and confidentiality at all times
Share this post via:
---