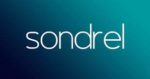 This role has been developed to follow the company's strategy and goals with Technical Sales to develop new and existing account relationships in order to achieve monthly, quarterly, and annual sales targets and year-on-year growth. You will be identifying and communicating with key customer executives and stakeholders and work closely with Marketing to identify and develop new leads and opportunities.
What you will be doing
You will be responsible for developing, leading, and managing their business to achieve monthly, quarterly, and annual sales targets and deliver consistent year-on-year growth.
Developing and nurturing multi-level customer relationships to gain technical and executive advocacy of Sondrel's services.
Proactively and efficiently managing the deployment of internal resources (including executive staff) in support of business opportunities, to ensure the successful delivery of customer outcomes.
Collaborating closely with Marketing to execute the go-to-market plan to successfully develop new business.
Managing a multi-year forecast and achieve respective monthly, quarterly, and annual sales targets and KPI's
Build strategic sales plan for the region adopting the company's TAS sales process in alignment with the company's go-to-market strategy.
Support Marketing to manage the communication channels with customers, prospects, and business development partners including foundries and IP vendors
Ensure Master Service Agreement (MSA) contracts, Statements of Work, purchase orders and other related customer and internal documentation is correctly processed and recorded accurately throughout the Sales Process
Alongside the Field Engineering team, work with engineering, operations, and finance to create budgetary and final quotes for presentation to customers and prospects
To support Engineering and Operations during the execution and delivery of services to your customers, ensuring customer outcomes are achieved.
Represent the company as required at trade shows and industry events
What you will bring
Essential
Minimum 3 – 5 years of successful sales in hi-tech semiconductor related products and/or services
Proven track record of consistently meeting or exceeding annual/quarterly goals and targets
Experience selling complex technologies into CXOs at Fortune 500 companies
Ability to concisely present technical and commercial proposals across all levels of customer and internal management
Proven strong negotiation skills
Highly proficient in using Microsoft Office including Outlook, Word, Excel, and PowerPoint
Sales training and sales methodology
Proven track record in opening new accounts and closing high value deals
Desirable
MBA
Accredited TAS training
Prior use of Salesforce CRM and applying target account selling (TAS) methodologies
Experience in selling turnkey ASIC services (including supply chain services) to industrial OEM's
Fluent in German language
Use of CRM tools (Sales Force currently) and experience of account management and selling techniques
Focused and organised sales professional with good interpersonal skills and ability to present technical and commercial messages across all layers of management simply and effectively
Who you are
Self-starter with high levels of drive and self-motivation, strong execution-orientated approach and strong teamwork ethic
You have an entrepreneurial spirit and collaborative mindset
You have a good executive presence, compelling communicator, and strategic influencer
A strong ability to cultivate networks and form partnerships
You're able to travel regularly across your region and to the UK headquarters in Reading
You are required to have a suitable home office set-up including reliable internet connectivity
Where you will work
We have offices in both Theale and Bristol. Our Headquarters is based in Theale where you will be located around plenty of country pubs in the area, golf courses, fishing lakes, good cycle and walking routes. Our Bristol office is modern, open plan complex located by the intersection of the M4 and M5.
Why Sondrel
At Sondrel we are encouraged to think differently, take on innovate and challenging projects and we're trusted to make independent decisions to progress our own careers in the way that we want. We pride ourselves on being specialists in what we do, collaborative in our approach and we're hugely passionate about driving the technology for SoC design.
We have teams across the globe which means there is opportunity for both domestic and international travel and the chance to network with some of the most highly skilled and knowledgeable engineers in the industry. Sondrel allows you to enjoy your work by having an autonomous environment built on trust, dependability and integrity as well as having a hybrid work environment catered to individual needs.
As we continue to grow, we are looking for bright individuals who are proactive in what they do, enjoy a challenge and have a desire for continuous learning experiences because, at Sondrel, no two days are ever the same.
What you get
Competitive salary
Company pension scheme
Discretionary annual company bonus
25 days paid annual holiday + bank holidays
Hybrid, flexible work arrangements
Opportunity for career progression with quarterly reviews
Length of service awards
Opportunity to travel both domestically and internationally
Inclusion
Sondrel are proud to be an equal opportunities employer. We recruit people from varied backgrounds because it makes our team stronger, and we provide an inclusive workplace because growing in partnership is what makes our team great. We do our best to provide fair opportunities to everyone and we want to hear what you need to grow with us.
Share this post via:
---