R&D Verification Engineer II (Cloud and Automation) (m/f/d) REMOTE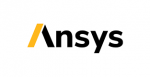 Summary / Role Purpose  
The R&D Verification Engineer II (m/f/d) joins the R&D team to conduct software testing of Ansys applications such as the cloud-based simulation software used in the autonomous driving safety assessment.
This role assesses how well the product meets customer needs both in terms of functionality and usability and ensures that product requirements and quality standards are satisfied.
The successful candidate will be responsible for developing and implementing automated testing procedures to ensure the quality and reliability of our software products.
The role works closely with other members of the product creation team and communicates with technical specialists on product issues.
In this position, the engineer contributes to the quality of tools that are used throughout the industry to make sure that cars, airplanes, and other complex systems are safe and secure in an ever-changing world by applying industry standards such as ISO 26262, ASPICE, IEC 61508, ARP 4761, or ISO 21448.
Key Duties and Responsibilities 
Specify and write test strategies and test cases for software applications, create, modify, and update existing tests, write, and maintain test scripts.
Perform functional, application, regression, and performance testing in manual and/or automated test environments and investigate possible causes of problems
Create test plans, participate in defect management and testing metrics
Apply standard techniques and procedures and comply with the company's overall development and testing processes​.
Participate in code reviews and contribute to the continuous improvement of software development processes.
Work closely with product management and development in an agile environment.
Support the team in following the Ansys software development life cycle
Analyze defect reports from customers
Minimum Education/Certification Requirements and Experience
BS in Engineering, Computer Science, or related field with 2 years of experience, or MS with no experience and/or 3+ years of experience in software testing and automation
Strong knowledge of Agile, test-driven development, and DevOps practices
Experience with industry-standard software testing tools and techniques
Knowledge of cloud-based software testing
Familiarity with ASPICE and ISO26262 standards
Preferred Qualifications and Skills 
Technical knowledge and experience with web application testing and test automation as well as rest and defect management tools like Quality Center, Jira, Microsoft ADO
Experience in a large-scale commercial software testing and verification environment
Good communication and interpersonal skills
Ability to learn quickly and to collaborate with others in a geographically distributed team
Experience with the SCRUM methodology
Understanding of customer requirements and tools used in autonomous driving.
Good communication and interpersonal skills
Ability to work collaboratively in a geographically distributed team.
Fluent English, both written and spoken
German and/or French language skill is a plus.
Share this post via:
---