R&D Software Engineer, Expert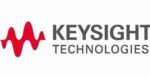 Website Keysight EDA
Designs Keysight products and specifies the components that make up the products. Designs and develops products, components, processes, and systems using broad engineering concepts and research techniques. Documents research and design specifications. Solves complex and high impact design and development problems including customer application issue of varying scope and complexity. Uses product and customer applications knowledge to determine, define, develop and validate design concepts and methods. May facilitate transition of product design and enhancements to full production/delivery. May lead product definition/system design for complex features or coordinate a small group in feature development and integration. Software: Designs, develops, tests and debugs software programs, products and tools required for the operation and control of programmable products and systems, and programs for dedicated Keysight products and services through the entire product life cycle from customer requirement definition to product shipment and post-sales support. Firmware/embedded software engineers design, develop, test and debug embedded application software and/or firmware that will drive controls and control systems for company products, typically involving analog and digital hardware and software operating systems. May develop algorithms to align and calibrate equipment. May design and execute test plans to ensure new firmware meets specifications, functionalities and performance requirements. Monitors industry trends for technological evolutions and leverages appropriate technology.
Reduces broad concepts, business strategies into structured projects
Leads the design/ delivery of new product/ process/ service technology advancements; is the key technical contributor
Solves complex, high impact design/ development problems
Bachelors or Masters Degree or University Degree or equivalent. Typically 8+ year's relevant experience for entry to this level. Post-graduate and/or certification/ license may be required. Requires specialized depth and/or breadth of expertise in job. Not a natural progression from Advanced/Senior level.
Share this post via:
---