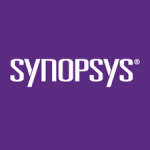 Job Description and Requirements
We are looking for candidate who has an experience in Hardware/Software applications development is interested in defining, design, develop and maintain Hardware/Software based solutions for our FPGA based emulation products. Looking for someone who is excited about the daily technical and human challenges, self-motivated, pro-active, responsive, persistent, exceptional in problem solving
The candidate will be responsible for: 
Definition, development, validation, and deployment of HW based solutions for our emulation/Prototype platforms in multiple vertical markets.
Maintain a close interaction with customers, field support, R&D, Marketing, and Sales teams in supporting HW solutions with ZeBu/HAPS platforms.
Alpha/beta customer rollout and support of HW based solutions to our worldwide customers.
Requirements
BS/MS/PhD in Electrical, Electronic, Computer Engineering or Science, or related areas
Verification lead experience with VIP, UVM, and standard protocols with USB, Ethernet, PCIE/CXL.
Must have at least 5+ years of direct experience creating test environment using UVM, experience with Verification IP tools is a plus.
Work related experience on two or more protocols like Ethernet, PCI Express, SATA, SAS, USB an essential requirement.
Direct experience in SoC design verification/validation using either simulation or emulation or both.
Experience in development/validation of HW/SW Emulation solutions is a plus.
Excellent knowledge on programming languages C/C++/ System Verilog/Verilog/Perl/Python/TC is a plus.
Excellent communication skills are required.
Share this post via:
---