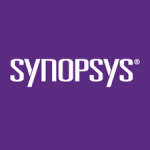 Website Synopsys
Job Description and Requirements:
We are looking for a motivated R&D Engineer to join our team!
As an R&D Engineer, you will partner with our senior technologists for enhancing Synopsys Formal Verification products.
Primary Responsibilities:
· As part of the team, design, develop and drive improvements to the verification technology.
· Work requires algorithm, data structure design as well as developing robust and efficient implementations.
· Interact with other members of Synopsys R&D to design and develop efficient solutions to customer requirements.

Skills Required:
· Experience with C/C++ and perl/python/tcl
· Good expertise of DS/Algorithm
. Experience in System Design.
. Working knowledge of EDA and EDA flows.
· Good communication and presentation skills
· Self-motivated and results-oriented
· Ability to interact with cross-functional teams
· Good problem-solving abilities
· Highly developed methodical and organizational skills

Skills Desired:
· Knowledge of HDLs (Verilog/VHDL)
· Knowledge of Compilers
. Knowledge of Distributed computing
· Knowledge of software specification and design process, and regression testing.
· Ability to reason customer wants and needs in the formal verification user community, by working with sales and field personnel.

Product and team information:
Formality is a formal verification product that establishes combinational equivalence between two different representations of a design.
Share this post via:
---