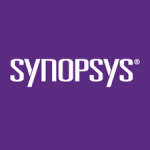 Job Description and Requirements
Responsible for designing, developing, troubleshooting, or debugging software programs. Develops software tools including operating systems, compilers, routers, networks, utilities, databases and internet-related tools, etc. Establishes hardware compatibility and/or influences hardware design.

Experience in programming software for operating systems, utilizing machine assembly and/or job control languages, and some knowledge of software capabilities. Designs algorithms and data structures. Experience on development of complex software projects involving
Multi-core scalable algorithm programming in C/C++
Machine Learning, AI, Data Mining – development experience
Deep Learning Frameworks: Tensorflow, PyTorch
Experience in complex and structural software tool development, especially in work-flow control and database management.
Has excellent desires to learn and explore new technologies and demonstrates good research and problem-solving skills. Prior knowledge and experience of CAD tool development are required.

Typically requires a minimum of 8+ years of related experience. At this level, post-graduate coursework or knowledge base equivalent may be desirable. Having wide-ranging experience, uses professional concepts and company goals to autonomously resolve complex issues in creative and effective ways. Understands customer wants and needs. Customarily exercises a high level of autonomous judgment and interpretation in selecting methods, techniques and evaluation criteria to obtain results. Frequently performs in project leadership role. Drives programs and business initiatives. Establishes methods and procedures on new assignments and projects. Offers new solutions or direction and is able to encourage and motivate others to support new solution or direction. May advise senior management on specialized technical or business issues. May coordinate activities of other personnel as a team drive. Represents the organization as the value contact on business unit and/or company-wide projects. Interacts with management and senior external personnel on matters requiring coordination across internal groups. Networks with key contacts outside own area of expertise.
Share this post via:
---