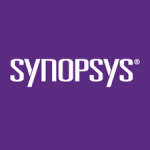 Website Synopsys
Overview:
Join a growing global team at Synopsys focused on advancing state-of-the-art in High Performance Cores implementation. The team is working on developing innovative methodologies to implement processors, i.e. CPUs/GPUs that can deliver more performance with lesser power. The innovative techniques involve tapping into advance technologies and tool features to improve quality of results and make implementation process simpler and predictable.
Description:
Expert physical designer with 7+ years of VLSI/EDA product development/deployment, full-flow benchmarking, design tapeout experience. Deeply trusted by customer as the on-site R&D that can be counted on to deliver quick solutions (usually TCL/Perl/Python solutions).
This engineer has a good understanding of how the underlying algorithms within the tools work and is able to bridge the algorithms in the tool to the customer's specific design style. By being able to work on both sides of the problem, this engineer is able to determine how to update/improve the algorithms to greatly improve power/performance/area/runtimes for the customer's specific designs.
The engineer is able to connect the dots between what the customer's design needs are for rapid PPA closure and the underlying capabilities of the engines within the tool.
The engineer is expected to be proactive, have a strategic mindset in addition to tactical problem solving.
Requirements:
BSEE/MSEE or equivalent with 7+ years in developing and supporting advanced design implementation methodologies

Requires the ability to understand and explain relevant technical issues, and thorough knowledge of RTL2GDS flows and methodologies

Hands-on familiarity with Synopsys and /or 3rd party tools including RTL/Physical Synthesis, Place & Route and Signoff products

Excellent customer interface, negotiation, planning and verbal and written presentation/communication skills required

Customer sensitivity and the desire to help customers exploit new platforms and technologies are essential for success in the position

Strong scripting skills

Travel as needed
Share this post via:
---