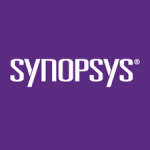 Website Synopsys
We are looking for self-motivated collaborative learner with proven problem-solving skills and growth mindset to join R&D team of Synopsys digital design platform, focusing on developing next-generation library modeling solution and infrastructure for best advanced-node designs in market-leading Synopsys implementation / verification / signoff tool family.
Responsibilities:
Collaborate with multiple product teams and customers to solve complex system-design problems to create highly differentiated solutions.
Research, specify, design, develop new software as well as enhance and maintain production code.
Design efficient data structures and algorithms to enable creation and verification of complex 500M+ gate designs.
Learn new areas, and commit to deliver high-quality production software.
Background and skills:
Experience in developing and maintaining complex software systems in C/C++ (>100K lines of code), proficiency in algorithms, data structures and software engineering is a must.
Background in gate-level modeling and/or transistor-level circuit is a plus.
Understanding of VLSI design, static timing analysis and/or logic optimization is optional.
Typically requires MS degree with a minimum of 2+ years of related experience.
Share this post via:
---