R&D Engineer II- Mechanical C++ f/m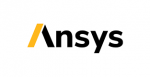 The R&D Engineer contributes to the development of software products and supporting systems. In this role, the R&D Engineer will collaborate with a team of expert professionals to understand customer requirements and accomplish development objectives.
The R&D Engineer involves developing, implementing, and maintaining functionality related to the ANSYS MAPDL application and Mechanical product line. The immediate work will focus on linear structural dynamics workflows including cyclic symmetry and substructuring (CMS) techniques. Other areas of work for this position may include developing and enhancing procedures in time or frequency domains as well as high-performance computing (HPC) capabilities.
Projects may span multiple physics/product areas requiring a strong desire to learn new areas on the job in an open, multi-disciplinary, co-located team environment.
Experience in engineering mechanics or aerospace engineering with scientific programming and computational mechanics background is required.
RESPONSIBILITIES 
Participates in planning, architecture, and research in core mechanics features
Performs complex development activities that may require extensive analysis in areas including user experience and software design.
Employs best practices and helps to maintain them through technical reviews and mentoring.
Performs complex bug verification, release testing and beta support for assigned products. Research problems discovered by QA or product support and develop solutions.
Researches and understands the marketing requirements for the finite element and computational mechanics product, including target environment, performance criteria and competitive issues. May work with strategic customers or proxies to assess needs and develop solutions.
Works independently with some supervision
May be responsible for managing interns or co-ops but typically does not have direct reports.
MINIMUM QUALIFICATIONS 
BS in Mechanical or Aeronautical Engineering, Applied Mechanics or Mathematics, or related fields with 5 years' experience, MS with 3 years' experience, or PhD
Commercial experience of software packages with various usages of nonlinear finite element analysis.
Strong scientific programming background in development & application of Finite Element Analysis techniques is required.
Proficiency in FORTRAN, C/C++, Python, Microsoft Visual Studio environment
PREFERRED QUALIFICATIONS 
Technical knowledge and commercial experience with object-oriented design, scripting languages, data structures and algorithms.
Linux experience is desirable.
Ph.D. Degree with strong backgrounds in structural dynamics, and finite element coding experience.
Passion for crafting robust and efficient code.
Experience delivering high-quality products in a large-scale commercial software development environment
Understanding of customer requirements and tools used in this domain.
Ability to work well with all levels of employees and management
This position requires the ability to work in a geographically distributed development environment and requires excellent communication skills.
Share this post via:
---