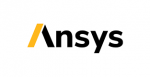 Website ANSYS
Summary / Role Purpose:  
The R&D Engineer II contributes to the development of software products and supporting systems. In this role, the R&D Engineer II will collaborate with a team to develop, maintain, and enhance software for Heat Transfer Models in Ansys Fluids products.
Key Duties and Responsibilities:
The incumbent will be following agile principles to define, implement, test and document features within the ANSYS Fluids product with other team members.  Some specific responsibilities will be:
Develop new and expand on existing features in a mixed code base of C, C++, and Python
Build an understanding of the code architecture to participate in the maintenance, improvement, and support of the Heat Transfer Models in Ansys Fluids products.
Implement new and enhance existing Heat Transfer Modeling functionalities.
Expand knowledge and use of software technologies to deliver best of class software.
Communicate with geographically distributed team members.
Minimum Education/Certification Requirements and Experience:
B.S. degree in Computer Science/ Engineering, Mechanical/Civil/Aeronautical Engineering, or equivalent field of study with 2 years of experience or MS
Strong technical knowledge of CFD and Heat transfer (conduction, convection, and Radiation), Thermal Modeling in Porous Media, Heat Exchanger, Thermal Network Model etc.
Numerical modeling techniques and concepts in solving energy equation.
Experience with software design and development methodologies using C and C++
Preferred Qualifications and Skills: 
Excellent knowledge of turbulent combustion modeling
Experience in numerical methods for reacting flows.
Experience in a large-scale commercial software development environment
Good communication and interpersonal skills
Ability to learn quickly and to collaborate with others in a geographically distributed team.
CULTURE AND VALUES
Culture and values are incredibly important to Ansys. They inform us of who we are, of how we act. Values aren't posters hanging on a wall or about trite or glib slogans. They aren't about rules and regulations. They can't just be handed down the organization. They are shared beliefs – guideposts that we all follow when we're facing a challenge or a decision. Our values tell us how we live our lives; how we approach our jobs. Our values are crucial for fostering a culture of winning for our company:
Customer focus
Results and Accountability
Innovation
Transparency and Integrity
Mastery
Inclusiveness
Sense of urgency
Collaboration and Teamwork
Share this post via:
---