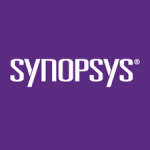 Website Synopsys
Job Description and Requirements
Have you ever dreamed of working with the top technology enterprises of the world, developing technology to enable the innovations of tomorrow? You can make it a reality working at Synopsys because we are looking for you to help us shape tomorrow's world. We are at the heart of the innovations that will change the way we work and play. Self-driving cars. Artificial Intelligence. The cloud. 5G. The Internet of Things. We are powering it all with the world's most advanced technologies for chip design and software security.
If you share our passion for innovation, we want you!
Description:
You will be responsible for the design, implementation, and debugging in the area of Logic Synthesis optimizations. You will work on enhancing and maintaining the tools with a strong background in C and C++, data structures, algorithms. You will design regression tests to assure continuous levels of quality within a large community of developers. You will be working in a worldwide enterprise, meeting with talented people from around the world, partnering to solve complicated issues. You will report to a local manager, working alongside the local team and collaborating with other global teams.
And the most important, you will never stop learning and surprise you!
Qualifications:
Bachelor, MSc or PhD in Computer Science / Electronics or equivalent
Knowledge of EDA Minimum 3 years of related experience
Working knowledge of C/C++ and Linux
Problem solving skills
Good communication skills in English (spoken and written)
Share this post via:
---