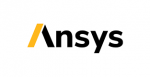 Website ANSYS
Summary / Role Purpose
Ansys develops complex simulation software on a whole range of physics domains.
Our team at Ansys creates the state of the art simulation software that enables our customers to design their optical systems and sensors and then simulate their performance in the virtual world without the need for costly prototypes.
As an R&D Engineer you will contribute to the continuous evolution of Ansys Speos for the Siemens NX platform, our best in class optical system design simulation product.
You will be regularly collaborating with a team of expert professionals to understand customer requirements and accomplish development objectives.
Key Duties and Responsibilities
· Research, design and implementiation of features in a state-of-the-art Computer Aided Design (CAD) software application
· Understand, employ and contribute towards software engineering best practices with guidance from Senior Engineers
· Perform moderately complex bug verification, release testing and beta support for assigned products.
. Research problems discovered by QA or product support and develop solutions
· Interact constructively with colleagues, providing constructive feedback and insight to support the team goals
· Work under the general supervision of a development manager
Minimum Education/Certification Requirements and Experience
· Engineering or MS degree in Computer Science, or related field with 1-3 years of commercial software development experience
· Solid experience of design and implementation of features in C++ on Windows platform
· Experience in using Microsoft Visual Studio and Software Configuration management tools (GIT)
· Experience in Windows UI technologies
· Experience in integrating with 3rd party SDKs
Preferred Qualifications and Skills
· Technical knowledge and experience working with CAD or 3D software platforms
. Experience with Pyhton scripting
. Experience with Unit Tests (CUnit, Boost…)
· Knowledge of agile development methodologies
· Solid written and oral communication skills in both French and English
· Ability to learn quickly and to collaborate with others
· Exposure to scientific simulation software
Share this post via:
---