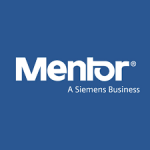 Website Mentor Graphics
Job Description
Mendix is on a mission to enable anyone in any organization – from the marketing coordinator to the software developer to the CEO – to create things that are transformational for their company.  We are fundamentally reinventing the way applications are created and we're reinventing the future of software development.  Sounds ambitious, right?  We agree.
Not to brag, but nearly 4,000 organizations worldwide, including KLM, Medtronic, Merck, and Philips, rely on Mendix to build web and mobile applications.  Thousands of our customers use our platform to delight their clients and empower their employees. It's no surprise that we're a recognized Leader by Gartner and Forrester in a red-hot market expected to exceed $21 billion by 2022.  Ok, maybe we did want to brag a little.  But we're proud of what we've accomplished…and…we're humble enough to admit that we need you to make us even more effective.
Mendix has grown and expanded fast – from start-up to scale up. In order to improve the scalability of the internal organization, the new department, Program and Change, has started to define and manage the impact of IT solutions and processes on the organizational structure, competencies and skills, organization culture, performance and readiness for change.
The role:
In the role of Project Manager IT you will have responsibility for the design and delivery of the change management IT- enabled organizational transformation programs. You are responsible for the technical side of the projects assigned to you. By nature you will take ownership of planning/budget and will ensure goals and objectives are achieved with high quality and delivering on expected business value. You know how to successfully mitigate risks and issues and will play a lead role in communicating effectively with all stakeholders involved. You will be well versed in Agile techniques and exhibit the agility mindset.
You'll play a key role in communicating between internal departments and external parties working closely together with the IT program director, business analyst and the application services and infrastructure services team members. You'll be the liaison between business and IT to successfully implement organizational changes.
Your responsibilities will be:
You own and drive projects from start to completion in a distributed, matrix environment applying most appropriate project management methodologies and principals
You will drive the successful business implementation
You provide clear communication to team members and relevant stakeholders
You drive your teams in a pro-active and passionate way, being best in class yourself
You develop and execute detailed project plans, schedules, dependencies, critical paths and other required project collateral following standard methodologies or agile methodologies
You will be successful in this role if you
have a good few years of relevant experience in a project management or change manager role in a complex environment
you are IPMA-C or Prince2 practitioner certified
you have a background in IT, preferably in software or a product development area
you are an excellent communicator (in English and in Dutch)
you have the ability of successfully handling multiple projects and working with global cross organization teams to ensure project success
are experienced in driving infrastructure migrations (preferred)
and with a very strong attention to detail and an eye for quality and consistency
have excellent stakeholder management skills
have the personal characteristics of being intelligent, analytic, highly driven, hands-on, self-learning