Program Manager, Conformal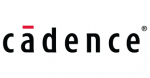 Website Cadence
We seek a Program Manager for the Conformal team to help manage customer engagement campaigns, partnering closely with product management, engineering, and customers. You will partner with leaders across the organization to track deployment issues, roll out betas for new products or features, drive complex initiatives across multiple cross-functional teams, and have regular communication across the organization, stakeholders, and senior leadership.
Conformal is the market-leading, advanced software suite to help chip designers to implement ideas into silicons (that power your cell phones and laptops) correctly. We work closely with leading electronic companies such as Intel, AMD, Apple, and many others. This job is a perfect opportunity if you are interested in the high-tech world of chip designs and enjoy working with teams to bring efforts to fruition. Technical knowledge of the software is not required, but a curiosity to learn and accomplish is!
Job Responsibilities
Organize. Use spreadsheets and in-house systems to track issues and action items.
Keep it Going. Create schedules and milestones and drive development activities to meet the schedules.
Deliver. Collect the data from the customer and development teams to deliver the milestones and results.
Present. You shall present the milestones and results in key customer meetings and internal reviews to customers and senior leadership.
Basic Qualifications
Have a Bachelor's degree in a technical discipline or equivalent practical experience in electronics or software development.
Proficient with Microsoft Office PowerPoint and Excel.
Excellent written and verbal communication, negotiation, and influencing skills
Experience using data and metrics to drive improvements
Experience defining and executing against program requirements
Experience and comfortable working cross-functionally with technical and non-technical teams
Preferred Qualifications
3+ years experience in program or project management
Familiar with software development, testing, and deployment process.
Proficient in SVG drawing with Inkscape.
Experience working with chip design or electronic design automation companies
Detail-oriented with a demonstrated ability to self-motivate and work to accomplish and deliver results.
Share this post via:
---