Program Management Director (Academic Network)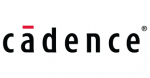 Website Cadence
The Cadence Academic Network Team mission is to introduce Intelligent System Design technologies and cultivate the next generation of innovators in the academic ecosystem.
As a core business function, we promote the Cadence brand and presence at universities and research institutes, fostering academic relations and building a high-potential, diverse talent pipeline for Cadence and our customers. Our efforts support
Cadence business development of new academic businesses, while ensuring state-of-the-art teaching, research and design of systems and tools and education materials. We are looking for an energetic program manager to develop our Academic network in North-America.
Role and responsibilities:
Partner with the Americas team to build strong university relationships, proliferate technology introduction and acceptance to accelerate product development and adoption. A strong and collaborative presence at universities is key to identifying potential technical talent, research collaborations, and influencing curriculums. Partner with the Talent and Staffing HR teams to design and implement technical internships and New College Graduates programs at Cadence. Partner the analytics  team to develop and track metrics for ESG programs. Function as an Applications Engineer for professors and students, by providing training and support on Cadence technology in partnership with Cadence Education Services. Act as a brand ambassador at university events, serving as a point of contact within Cadence for university engagements to ensure coordination of interactions, cohesion and consistency in engagement strategy and best practices.
Job Qualifications:
Graduate degree in CS or EE, with a passion for technology and education
Application Engineering experience in the EDA and/or Systems and/or IP space
Familiarity with a university setting with an understanding of the academic stakeholder and university processes
Customer-oriented with a high degree of integrity, autonomy, personal initiative and agility
Project Management/Organizational Skills
Team-oriented and works well across a variety of personalities and disciplines
Excellent verbal, written and presentation communication skills
Share this post via:
---