Professional Services Consultant – TS/SCI Clearance with Poly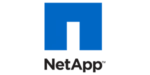 Website NetApp
Job Summary
The Senior Professional Services Consultant develops and delivers detailed technology solutions through consulting project activities. Technical responsibilities include problem identification, system architecture definition, hardware/software specification and/or design, implementation, testing, client training, and solution deployment. Project management activities include interaction with company and client managers and cost/schedule monitoring. May have some financial responsibilities including project cost estimating, proposal generation, and invoicing. May participate in sales and proposal presentations in addition to completing ongoing team account activities. Identifies additional product/services opportunities in customer organization. Performance is typically measured by the delivery of agreed solutions within scope, customer satisfaction, NetApp team contributions and utilization.
If you are a highly skilled technical consultant and possess a TS/SCI Clearance with Polygraph, this may be the exciting new role for you!
Job Requirements
TS/SCI Clearance with Polygraph required
Senior level position for industry experts with excellent technology and consulting skills possessing extensive professional field experience
Excellent verbal and written communications skills
Lead and deploy highly complex post-sales hardware and software architectures, installations, and integrations
Assigned as Technical Lead and mentor on teams deploying large, complex, and strategic projects
Strong IT infrastructure background including OS, virtualization, networking, storage, applications, and cloud services
Understand and translate customer business requirements into technical solutions
Onsite subject matter expert with NetApp ONTAP and Storage Grid systems
Experience with NetApp FAS hardware maintenance
Provide detailed project planning, design, implementation, and final As-Built documentation
Experience with automation and scripting
Job Scope:
Uses professional concepts to contribute to development of company concepts and principles and to achieve objectives in creative and effective ways.
Works on extremely complex problems where analysis of situations or data requires an evaluation of intangible variables.
Maintain highly distributed environment of NetApp ONTAP FAS and AFF clusters and Storage Grid systems.
Exercises independent judgment in developing methods, techniques and evaluation criteria for obtaining results.
On-site expert in NetApp technologies, engaging with support, engineering and account teams as needed to identify solutions for customer storage environment
Plans, designs, develops, and implements processes.
Plans and leads multiple projects.
Education
Typically requires a minimum of 12 years of related experience with a Bachelor's degree; or 7-10 years with an applicable Master's degree; or equivalent combination of relevant education/certifications/training and applicable professional work experience.
TS/SCI with Polygraph Required
Share this post via:
---