Product Manager for Vision Business Unit
Full Time
Applications have closed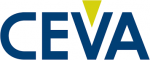 As Product Manager of the Vision Business Unit at CEVA, you will manage existing and future Computer Vision, Navigation and AI products that are powered by CEVA processors. You will lead these products throughout their lifecycle, supporting sales opportunities and setting up products POR.
Your role on our team would be to coordinate and align the VBU product specifications, developments and customer related activities between the different R&D groups, Marketing, and Sales.
Job Tasks and Responsibilities:
You will be the focal person to CEVA sales force and be actively involved in the sales process including direct interaction with customer toward the goal of lucrative license agreement. These include
 Closely manage & monitor all VBU presale activities
 Responsible for customer RFI or pre-sales inquiries
 Serve as the VBU representative point during the all-hands corporate weekly Key opportunities meeting
 Attend in person and via conference calls in customer meetings when required
Making sure that sales and field application engineers for are fully updated on the VBU products scope and status including
 Update and coordinate POR with FAEs and sell.
 Train the sales team on product feature set and differentiators, provide a Sales presentation
 Coordinate the availability of field and customer training materials
 Maintain PPA and benchmarks database including competitor analysis
Contribute to product strategy, roadmap, product positioning and go-to-market schemes
Requirements
   Experience in product management of semiconductor or IP product that includes software offering
   Customer driven, independent and initiators
   Excellent Communication skills in English both oral and writing,
   Excellent social and interpersonal skills
   Background experience in Computer Vision and Vision AI
   A good knowledge of processors, acceleration technologies and DSPs (Advantage)
   Good engineering background and degree-level qualification (ideally a degree in Computer Science, Electrical Engineering, or a similar discipline)
   Your willingness to travel to meet or have conference calls with our customers and colleagues (in different geographic and time-zone).
What is important for us?
 Passion to be the best and part of the best organization
 Accountability
 Adaptive mindset to find solutions "within the box"
 Team player put teammate and team goals at the center
Advantages:
  A solid understanding of open source software and the open source community
  AI/Machine learning background
  HW background
Share this post via:
---