Product Line Manager, FPGA Products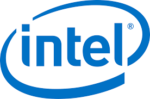 Intel
Do you like bringing innovative products to market? Do you enjoy working with customers and collaborating with technical teams? The Programmable Solutions Group (PSG) is innovating to realize Intel's XPU vision with our FPGA products. To advance PSG's product portfolio leadership, PSG is looking for a Product Line Manager for FPGA products to join our Silicon Product Marketing and Product Line Management team.
As a Product Line Manager for FPGA products, you will manage the go-to-market and product rollout for our high-end FPGA products. In this visible and dynamic role, you'll be a product owner representing all aspects of bringing new FPGA products to market and will collaborate with virtually every group at Intel to make things happen. You will work with sales, marketing communication, and business development teams to drive product adoption in the marketplace. You will work with engineering, product planning, and customer support teams to prioritize product requirements and schedules to meet customer needs. In addition, you will collaborate with manufacturing, supply chain, operations, and finance teams to plan and execute new product rollout operations.
Responsibilities will include, but are not limited to:
Drive product line management for Intel FPGA products from new product introduction (NPI) to end of life (EOL).
Develop and execute go-to-market (GTM) strategies for new Intel FPGA products.
Create product launch plans and outbound positioning/messaging strategies for FPGA products.
Define product rollout strategy, drive business priorities, and manage tradeoffs to optimize the business outcome for PSG.
Monitor and drive to product line KPIs and drive strategies to maximize product profitability.
Manage customer technical/product requirements and prioritize engineering deliverables to meet our customer needs.
Partner with PSG market segment team to target FPGA products for Military, Aerospace, and Government market.
Support sales team to close design wins and meet revenue targets.
Present product plans and roadmaps to external customers.
Plan and coordinate NPI activities with cross functional teams.
Partner with manufacturing, supply chain, and finance organizations to optimize product rollout operations.
Plan and deliver sales enablement collateral and create product presentations.
Support marketing product launch campaigns.
Qualifications
Relevant experience can be obtained through schoolwork, classes, project work, internships, and/or military experience. Preferred qualifications are in addition to the minimum requirements and are considered a plus factor in identifying top candidates.
This position is not eligible for Intel immigration sponsorship
Education
Bachelor's Degree in Electrical Engineering, Computer Engineering, Computer Science, or related field
Minimum Qualifications
4+ years of experience in the semiconductor or other high-tech industry inclusive of experience in the following:
Experience in a FPGA Design, Product Management, Product Marketing, Technical Marketing, Product Planning, Applications Engineering, System Engineering, System Architect, or other related customer facing function
Experience with FPGA, ASIC, CPU, MCU (or related), data converter (ADC/DAC), RF, or microwave technologies
Preferred Qualifications
Experience in one or more of the following is considered a plus
6+ years of relevant experience.
Product management/marketing for FPGA, ASIC, or ADC/DAC products.
Customer facing role working with military, aerospace, or government programs.
Digital signal processing.
Communication protocols (PCIe, Ethernet, JESD, CPRI, etc.)
High speed serial transceivers.
CPUs (ARM, x86, etc.)
Memory (DRAM, SRAM, HBM, Flash, NVMe, etc.)
Packaging technology.
Semiconductor manufacturing.
Apply for job
To view the job application please visit jobs.intel.com.
Share this post via:
---