Product Consultant Engineer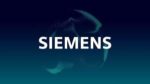 Website Siemens EDA
Overview:
This person will be responsible for technical support for presales inquires for our Industrial PC Product Line.
In addition this person will be responsible for implementing technical solutions for marketing programs and presentations.  The person will also be responsible for knowledge transfer for new products the training and creation of application notes and FAQ's.  You will work closely with the product marketing group to implement marketing plans.  This person will manage the AMPS presales support line and respond to field request for the Industrial PC product line.
Outward focused, product specialist & promoter with emphasis on:
Promoting ("get others to sell")

Supporting the sales of products & technologies of the business unit ("transfer knowledge")

Consulting on application of products  ("high-level technical advice")
Responsibilities:
Support field sales with technical presale questions and product selection.  Managing the presales hotline and following cases thru to competition.  Ability to research products (both Siemens and competitors) to help find the answers to presales request.  Meet KPI's for response times and customer satisfaction for presales cases.  Support the FA Marketing team with technical issues in the development of marketing programs and demos.  Knowledge transfer for new products, attend training in HQ and bring back that knowledge and training to the US support team.
Required Knowledge/Skills, Education, and Experience:
Knowledge of customer applications and concerns in industrial automation applications is required and ability to interpret customer schematics to help select correct products.
BS/BA in related discipline, or advanced degree, where required, or equivalent combination of education and experience.
8+ years of overall professional experience.
Typically 3-5 years of successful experience in related field and successful demonstration of Key Responsibilities and Knowledge as presented above. Advanced degree MAY be substituted for experience, where applicable.
Good breath of knowledge of SIMATIC IPC products (current and legacy)
Ability to demonstrate customer benefits of Siemens products and have knowledge of competitor strengths/weaknesses
Communication is a key aspect of this role – verbal and written.  Presentation skills are required both in delivering presentations, but also in developing standardized presentations and tools for use by the sales community.
Applies advanced skills to independently resolve very complex problems not covered by existing procedures or practices.
Displays a high level of critical thinking in bringing successful resolution to high-impact, complex, and/or cross-functional problems.
Travel typically 20%
Qualified Applicants must be legally authorized for employment in the Unites States. Qualified Applicants will not require employer sponsored work authorization now or in the future for employment in the United States.
Share this post via:
---