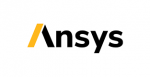 Website ANSYS
The primary function of the Procurement Specialist is to review and process purchase requisitions in accordance with stated Ansys policies and procedures and to produce an accurate purchase order in Oracle.  The Procurement Specialist may also be involved in the vendor bidding process, including but not limited to researching goods or services to be purchased, potential vendors, price negotiation, contract review, etc.  The incumbent must work in conjunction with other team members to resolve issues and answer questions that may arise in the normal course of business.
Responsibilities include but are not limited to:
Responsibilities in reviewing / processing purchase requisitions include but are not limited to:
Review and process purchase requisitions in accordance with stated Ansys policies and procedures and to produce an accurate purchase order in Oracle.
Ensure the general ledger account number(s) is accurate.
Ensure expense or prepaid treatment is accurate and within prescribed levels.
Ensure the proper Taxware categories are properly identified to reflect the correct sales/use tax.
Approvals and accompanying support documentation are in accordance with the Signature Authority and Procurement policies.
Any exceptions to Ansys and/or Procurement policies are discussed with management.
Prudent business judgment is used in determining the appropriateness in the vendor selection, pricing, and decision to make the expenditure.
Tracking of purchase requisitions in i-procurement and Creation of purchase orders in Oracle.
Place orders with vendors for approved purchases with intimation to the Requester.
Respond to internal client inquiries and develop professional internal client relationships.
Respond to vendor inquiries and develop professional vendor relationships.
Maintain a solid understanding of SOX, ISO and Ansys Quality Procurement procedures to ensure compliance for audits; Assist in the maintenance of these standards.
Create vendors in Oracle based on appropriate supporting documentation.
Manage low to medium complexity projects and negotiate associated vendor agreements.
Research and analyze internal and external category-related data to identify trends, performance, threats, opportunities, etc.
Use data sources to develop and run regular and ad hoc reports to demonstrate metrics and KPIs.
Identify cost reduction opportunities through analysis of metrics, spend data and proposed budget.
Perform daily responsibilities with minimal supervision.
Perform additional responsibilities as necessary.
JOB MINIMUM REQUIREMENTS AND QUALIFICATIONS
Bachelor's degree, preferably in Supply Chain Management/Procurement or Business or equivalent experience.
3 to 5 years of Procurement experience.
Proven specific commodity experience.
Knowledge of Oracle a plus.
Working knowledge of Microsoft Office including Excel and Word.
Must have strong organization skills and attention to detail.
Ability to work well both independently and in teams.
Demonstrated ability to solve administrative and procedural problems and successfully handle multiple tasks.
Ability to process information efficiently and produce a high-quality work product quickly in a fast-paced environment.
Excellent written and verbal communication skills Of English & Local language.
Energetic with strong analytical skills in understanding business situations as they are presented.
Ability to maintain a positive and professional demeanor with internal customers, external vendors, peers and management.
CULTURE AND VALUES
Culture and values are incredibly important to Ansys. They inform us of who we are, of how we act. Values aren't posters hanging on a wall or about trite or glib slogans. They aren't about rules and regulations. They can't just be handed down the organization. They are shared beliefs – guideposts that we all follow when we're facing a challenge or a decision. Our values tell us how we live our lives; how we approach our jobs. Our values are crucial for fostering a culture of winning for our company:
Customer focus
Results and Accountability
Innovation
Transparency and Integrity
Mastery
Inclusiveness
Sense of urgency
Collaboration and Teamwork
Share this post via:
---