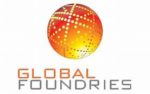 Website GlobalFoundries
About GlobalFoundries:
GlobalFoundries is a leading full-service semiconductor foundry providing a unique combination of design, development, and fabrication services to some of the world's most inspired technology companies. With a global manufacturing footprint spanning three continents, GlobalFoundries makes possible the technologies and systems that transform industries and give customers the power to shape their markets. For more information, visit www.gf.com.
Summary of Role:
GlobalFoundries Fab 8 is seeking highly skilled and motivated Experienced Etch Process Engineer to become part of our state of the art 300mm factory in Malta, New York. The Etch Process Engineer position reports directly to a functional area module manager in Fab 8 in Malta NY. Engineer will be responsible for developing robust, manufacturable process recipes and control strategies for their respective layers. Specific duties include detailed characterization, recipe management, APC development, SPC hygiene, chamber matching, NPI set up, change point management control, assumption validation and collaboration with litho, metrology and OPC on etch bias tables in support of OPC cycles of development and with the above groups and CFM and PI on systematic defect detection and correction.
Essential Responsibilities Include:
Sustain production line, daily SPC monitoring, Cpk improvement, and troubleshooting for process and tool issues
Tool setup, qualification and tool matching
Improve process robustness for high volume manufacturing using statistical tools, DOE techniques, data driven decision making and systematic problem-solving skills. Use lean manufacturing and six sigma processes
Designing, executing, and analyzing experiments to develop advanced BEOL etch processes to meet technology (e.g. performance, yield, and reliability) and manufacturing (e.g. process stability, cost of ownership) targets
Related manufacturing and development experience is requested
Support Integration team and Quality organization to ensure technology meet the qualification and reliability requirements
Other Responsibilities:
Perform all activities in a safe and responsible manner and support all Environmental, Health, Safety & Security requirements and programs
Required Qualifications:
Bachelors Degree in Engineering or related field
Minimum of 2 years of semiconductor process engineering experience in the process area is desired; experience in advanced technology (14nm or beyond) is strongly preferred
Preferred Qualifications:
Excellent verbal and written communication skills.
Strong interpersonal skills and ability to work effectively with different cultures
Share this post via:
---