Process Architect Customer Support & Success – Remote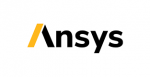 SUMMARY
As the Process Architect for our Customer Support & Success processes, you will lead, listen and partner with our business stakeholders to achieve our vision for customer success through process optimization and the adoption of core business capabilities.   This role will identify opportunities to standardize and/or streamline processes across our customer success architecture to improve the customer experience, introduce internal efficiency and tangible ROI/business value for Ansys.
As a domain expert in customer support and success process models, you have deep expertise in the capabilities, maturity models and core processes necessary to deliver an optimal customer success experience. You will intimately understand our Go-To-Market strategy, end-to-end customer success vision and translate this vision into a multi-year roadmap designed to mature our customer success capabilities and scale our supporting infrastructure.
Facilitating the blueprinting and process design, you will partner closely with our Business Applications, Data Architecture, Project Management Office (PMO) and Digital Transformation Office (DTO) teams to execute this roadmap using our BPM framework and operating model guidelines. Within project execution, you will directly interface with the solution architecture, development, QA and change management leads to represent the voice of the customer/user(s) from process definition through to ongoing continuous innovation.
RESPONSIBILITIES
Establish a harmonized end-to-end process vision & roadmap for customer support & success by fostering strong relationships with stakeholders to ensure understanding of business drivers and strategy
Facilitate the prioritization and execution of the roadmap; establish and monitor maturity model progression
Manage process design complexity by balancing multiple stakeholders with conflicting needs and provide recommendations and decisions on business process design and implementation requirements.
Lead discussion with cross-functional teams to reach consensus on future state business process design, and from those discussions, write well-defined process maps, user stories, acceptance criteria, and quality measures for the features to be released within each release
Contribute to meeting key project milestones and overall project deliverables on time, within budget, and adhering to Ansys operating model & business process management (BPM) standards.
MINIMUM QUALIFICATIONS
8 years experience architecting and/or re-engineering customer support & success processes with an emphasis on the following capabilities: case management, knowledge management, customer onboarding, customer adoption, survey management, resource utilization, project management and/or skills-based assignment
5 years experience implementing customer support & success processes on the Salesforce platform in one or more of the following capacities: business process architect, change manager, business analyst, consultant, product manager or product owner role
Ability to understand seemingly disconnected ideas/issues well enough to establish thoughtful, holistic process vision and break compounded issues down to understand the underlying process and root cause
Demonstrated leadership skills in managing large-scale, cross-functional process transformations for highly complex projects in a matrixed environment; strong understanding of change management & readiness considerations
Individual is self-organizing, self-managing, detail-oriented with a strong business acumen and excellent communication skills – also a good negotiator who is decisive, flexible, and open-minded, with an innate ability to manage roadblocks and conflicts leading to resolution to keep projects on track
PREFERRED QUALIFICATIONS
Salesforce Administrator and one or both of the following certifications: Service Cloud, Experience Cloud
Experience with process mapping, capability maturity modeling, process improvement methodologies and workflow optimization
Deep knowledge of Customer Support and Success capability models and infrastructure
Ability to take on a variety of functional roles including change management and process analyst as needed to ensure transformation success
Flexible to adapt to changing trends of business and/or ad-hoc projects
CULTURE AND VALUES
Culture and values are incredibly important to ANSYS. They inform us of who we are, of how we act. Values aren't posters hanging on a wall or about trite or glib slogans. They aren't about rules and regulations. They can't just be handed down the organization. They are shared beliefs – guideposts that we all follow when we're facing a challenge or a decision. Our values tell us how we live our lives; how we approach our jobs. Our values are crucial for fostering a culture of winning for our company:
• Customer focus
• Results and Accountability
• Innovation
• Transparency and Integrity
• Mastery
• Inclusiveness
• Sense of urgency
• Collaboration and Teamwork
Share this post via:
---