Principal Staff Product Engineering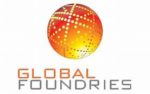 Website GlobalFoundries
About GlobalFoundries:
GlobalFoundries is a leading full-service semiconductor foundry providing a unique combination of design, development, and fabrication services to some of the world's most inspired technology companies. With a global manufacturing footprint spanning three continents, GlobalFoundries makes possible the technologies and systems that transform industries and give customers the power to shape their markets. GlobalFoundries is owned by Mubadala Investment Company. For more information, visit www.gf.com.
Summary of Role:
As Product Engineer, you will be responsible for plans, organizes, leads, and direct technical work related to product engineering activities.  Product Engineer will help customers to ramp their products from prototyping to production.  Serves as a liaison and coordinate engineering activities from concept through production.  Participates in continuous improvement efforts.  Researches, recommends, and implements or improves new and/or existing products, processes, materials, technologies, and equipment.  The product engineer will also work closely with IP design, NPI, DFT, Test development, quality/reliability teams to ensure customer's requirements are met.
Essential Responsibilities Include:
Work with cross functional teams in developing new products from concept to production release and sustaining phases
Responsible for product quality, meeting product delivering to the required timelines
Evaluating the product requirements and identify potential risk
Review the design of products and processes
Participate in the change management process across the value chain and ensure requirements are implemented properly and in a timely fashion
Work with suppliers/vendors to ensure overall product quality and performance
Resolve production issues by working with the Supply partners, and internal teams
Provide technical support for IC design, Wafer Sort, Packaging and Final Test
Assist in sustaining support responsibilities for all release products
Other Responsibilities:
Perform all activities in a safe and responsible manner and support all Environmental, Health, Safety & Security requirements and programs
Required Qualifications:
Bachelor's degree in an engineering discipline
At least 8 years relevant experience in semiconductor engineering design (Design, Fab, packaging, test)
Knowledge of process technology, packaging technology
Ability to work effectively with cross functional team and be a gate keeper for product quality and achieving the performance targets
Extensive product engineering experience in the semiconductor industry, RF experience preferred
Must have good problem solving and analytical skills, as well as ability to utilize data for decision making
Demonstrated ability to integrate across technical disciplines and organizations
Preferred Qualifications:
Master's or PhD in an engineering discipline
12+ years relevant experience in semiconductor engineering design (Design, Fab, packaging, test)
Share this post via:
---