Principal RTL Design Engineer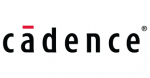 Website Cadence
Position Description:
RTL Design Engineer for DDR Memory Controller IP development team.
Position is based in Bangalore.
The role would include design and support of the RTL of the DDR Memory Controller solution of Cadence. All leading DDR memory protocols will be supported – including DDR4/LPDDR4.
The work involved will be working with the existing RTL, addition of new features into the RTL, ensuring various customer configurations are clean as part of verification regressions, supporting customers, ensuring design is clean for LINT and CDC design guidelines.
Position Requirements:
BE/B.Tech/ME/M.Tech – Electrical / Electronics / VLSI with an experience as a design and verification engineer, with a large portion of the recent work experience on RTL design and development.
RTL Design using Verilog is a must.
 System Verilog experience and experience with UVM based environment usage / debugging is required.
AXI3/4 experience is a desired.
DDR Memory controller and protocol experience is highly desirable. Prior experience in RTL design and implementation of complex protocols is a must.
Prior experience in IP development teams would be an added advantage.
Share this post via:
---