Principal Lead Sales & Channel Operations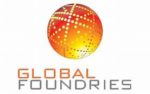 Website GlobalFoundries
About GlobalFoundries:
GlobalFoundries is a leading full-service semiconductor foundry providing a unique combination of design, development, and fabrication services to some of the world's most inspired technology companies. With a global manufacturing footprint spanning three continents, GlobalFoundries makes possible the technologies and systems that transform industries and give customers the power to shape their markets. For more information, visit www.gf.com.
Summary of Role:
This position will be a key role within the Sales & Channel Operations Organization.  The successful candidate will work closely with the Regional Sales teams, Finance and Planning teams to meet GF's Design Win revenue, Tape out Revenue and gross margin targets on a quarterly and annual basis. The person will also run the weekly sales cadence meetings to drive the key sales metrics, and run data analytics as needed. This role will be located in Austin, TX.
Essential Responsibilities Include:
Drive quarterly Design Win Revenue and Tape out revenue activities with the WW Sales team.
Work closely with the Sales Strategy and Planning teams to drive the annual target setting process.
Actively drive the regional management of the sales funnel for Design Win and Tape Out opportunities
Work with the WW Sales team to ensure a crisp plan is in place to bridge any gaps to target, as well as maximize gross margin for all new business
Deliver high quality slides containing data driven recommendations for Management meetings.
Host the Weekly regional sales cadence calls and drive all key quarterly sales targets
Work within the commercial Operations team to put together best in class sales processes.
Handle special projects as they arise related to Sales Operations.
Other Responsibilities:
Perform all activities in a safe and responsible manner and support all Environmental, Health, Safety & Security requirements and programs
Required Qualifications:
Education – Bachelor's degree in Electrical or Computer Engineering
Experience – 7 years minimum in Sales Operations, or Business Operations
Experience working in the Semiconductor Industry
Excellent proficiency in Microsoft tools – Excel and Power Point
Experience working with CRM software – Sales Force or Microsoft Dynamics
Excellent interpersonal skills
Preferred Qualifications:
MBA preferred
Experience in a Customer Facing role (AM or FAE) is a plus
Experience working under quarterly pressures to deliver key goals
Proven Ability to multi-task effectively
Share this post via:
---