Principal Enterprise Architect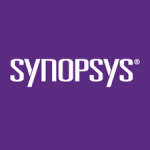 Job Description and Requirements
Synopsys technology is at the heart of innovations changing how people work and play. Self-driving cars. Machines that learn. Lightning-fast communication across billions of devices in the atmosphere. These breakthroughs are ushering in the era of Smart Everything―where devices are getting smarter and connected, and security is an integral part of the design.
High-performance silicon chips and exponentially growing amounts of software content are powering this new era of innovation. Synopsys is at the forefront of Smart Everything with the world's most advanced technologies for chip design, verification, IP integration, and software security and quality testing. We help our customers innovate from silicon to software to bring unique new products to life.
Synopsys's Information Technology is looking to strengthen the Enterprise Architecture team in building new EA practices, primarily focused on digital transformation and optimization initiatives supporting the formulation of business strategy, outcomes, and IT capabilities. T
The Enterprise Architecture team is looking for a principal architect whose primary responsibilities would be:
Create a future strategic roadmap for enterprise architecture, taking input and collaboration with all the critical business, security, and infrastructure partners.
Drive the evolution of Enterprise Architecture practices, including coordinating an appropriately balanced pursuit of enterprise information systems, data, technical, and solution architectures!
Drive conversations of change across all IT and business implementations on transforming services through adopting new and improved architectures.
Evaluating internal functions, business development strategies, and IT processes and suggesting improvements based on EA practices.
Define structure and guidelines for architecture methodologies and best practices for developing a composable framework that can respond quickly to business requirements.
Continuously assess industry trends, new concepts, and how they can influence outcomes.
Drive in building visualization of the future state and trigger long-term planning.
Promote the Enterprise Architecture practices, outcomes, and results to the enterprise's IT and business leaders; this includes assessing (through appropriate metrics) and communicating the achievement and impact.
As an EA lead, you will also be accountable for exploring and applying Large Language Models and Generative AI, venturing into new areas within these fields.
Translating the latest research into high-performing systems and models that can be practically applied to enhance user experiences.
Publish architectural white papers that can be used internally and externally.
Requirements
Master's or Bachelor's degree in business management, computer science, computer engineering, or a related field of study with 12+ years of experience leading and developing architectures for various aspects of the infrastructures.
Solid experience in designing and deploying HPC environments, technical solutions, database management, and business applications at scale.
A thorough knowledge of factors that limit scale and approaches to overcome the limits as part of the design essential designing and defining architectures for performance, scale, and reliability.
Thorough knowledge and hands-on experience of various aspects of infrastructure stacks related to network, authentication, compute platforms, storage platforms and public cloud platforms (SaaS & IaaS), API, microservices, event-based IT, and predictive analytics.
Comprehensive knowledge of building, handling, and representing Infrastructure as a Service, Platform as a Service, and Software as a Service.
Good knowledge of the concepts of composable architectures and how to create a strategy accordingly.
Insight into information management practices, system development life cycle management, IT services management, agile and lean methodologies, infrastructure and operations, and EA and ITIL frameworks.
Excellent written, verbal, communication, and presentation skills with the ability to articulate new ideas and concepts to technical and non-technical audiences.
Practical in approach to problem-solving and decision-making.
The base salary range across the U.S. for this role is between $155,000-$270,000. In addition, this role may be eligible for an annual bonus, equity, and other discretionary bonuses. Synopsys offers comprehensive health, wellness, and financial benefits as part of a of a competitive total rewards package. The actual compensation offered will be based on a number of job-related factors, including location, skills, experience, and education. Your recruiter can share more specific details on the total rewards package upon request.
Share this post via:
---