Principal Eng Integration Eng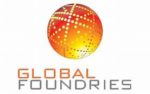 Website GlobalFoundries
About GlobalFoundries:
GlobalFoundries is a leading full-service semiconductor foundry providing a unique combination of design, development, and fabrication services to some of the world's most inspired technology companies. With a global manufacturing footprint spanning three continents, GlobalFoundries makes possible the technologies and systems that transform industries and give customers the power to shape their markets. For more information, visit www.gf.com.
Summary of Role:
This position is for an Integration Engineer to be a part of a Product Integration engineering team participating in advance technology development and manufacturing implementation in GlobalFoundries' state of the art 300mm wafer fab (Fab8) in Malta, New York.
The primary responsibility of this position is to develop and/or implement advanced FEOL integrated process flows for 14nm and beyond foundry technologies including high performance, general purpose and low power to meet GlobalFoundries' technology roadmap requirements. The individual must possess demonstrated experience in integrated process modules (FIN, Jun, RMG or MOL) or unit processes (i.e. CVD deposition, Oxide/Poly CMP processes, Immersion litho patterning, wet etch/cleans and reactive ion etching processes) and will work closely with process, yield, product and customer engineering organizations to meet all customer technology and company cost and revenue goals.
Other Responsibilities:
Perform all activities in a safe and responsible manner and support all Environmental, Health, Safety & Security requirements and programs
Required Qualifications:
Master/PhD Degree in Electrical Engineering, Materials Science, Physics, Chemical Engineering or other relevant engineering or physical science discipline.
Fluent in English.
Additional Eligibility Qualifications:
An offer of employment with GlobalFoundries is conditioned upon the successful completion of a background check and drug screen, as applicable, and subject to applicable laws and regulations.
Preferred Qualifications:
Master Degree with 5+ years of Semiconductor process engineering experience in multiple process modules or process integration
Experience in advanced technology (32nm node or below)
Demonstrated ability of understanding the interaction of FEOL process with performance, reliability and design rules
Experience with designing FEOL process technologies to maximize electrical performance, while achieving yield and reliability requirements.
Strong capabilities in the design, execution, and analysis of experiments.
Experience in transferring, implementing, ramping and sustaining process technologies in a high volume foundry manufacturing setting, with a focus on customer specific product/ technology targeting and customization, process simplification and optimization for yield improvement and cost reduction.
Excellent verbal and written communication skills
Strong interpersonal skills and ability to work effectively with different cultures
Share this post via:
---