Principal Design Engineer, Digital ASIC/SoC
Full Time
Applications have closed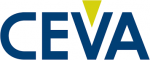 Intrinsix Corp., the ASIC and SoC Design Services group of CEVA Inc. in the United States, is seeking an experienced ASIC/SoC/FPGA Lead Digital Design Engineer. You will provide hands-on technical leadership and be a top individual contributor in custom ASIC and complex SoC development projects, including FPGA-based prototyping. You will hold responsibility for, and contribute to, all phases of ASIC/SoC/FPGA development starting from creation of an architectural specification through ASIC/SoC/FPGA sign-off (RTL to GDSII).
This position can be an on-site/hybrid work model from the Greater Boston/Metrowest area of Massachusetts, or it can be a fully remote position within the United States with occasional domestic travel.
Core Responsibilities:
Perform definition of architecture and development of design specifications, defining implementation strategies and tactics to meet aggressive quality, budget, and schedule goals.
Foster strong working relationships with colleagues, creating healthy team dynamics and driving projects to on-time completion.
Interface with external customers was requested to clarify design requirements and facilitate customer understanding of design challenges.
If requested, assist in resource planning to deliver against specifications, schedule, and budget, participating in pre-tapeout evaluation of designs and post-tapeout retrospectives/lessons learned.
Qualifications and Skills:
Bachelors/Masters degree in Electrical Engineering with 10+ years of experience in custom ASIC/SoC design and integration.
Hands-on knowledge in front-end development phases of the ASIC process (design and synthesis to simulation and debug).
Proficient in RTL design, including coding/scripting in C/C++, Verilog, Tcl, Perl, and/or Python.
Experience with deep-submicron CMOS technologies, FinFET (sub-22nm), and a wide variety of ASIC/FPGA process technologies.
Significant experience with synthesis, static timing analysis (STA), and DFT ASIC vendor sign-off methodologies, including Cadence and Synopsys tool flows and Mentor Calibre.
Knowledge of embedded processor architectures (ARM, RISC-V, x86).
Comfortable participating in discussions with internal stakeholders, both in-person and in virtual settings (Zoom, Teams, etc.).
Familiar with Microsoft Office 365 (Excel, Word, PowerPoint, Outlook, SharePoint, Teams).
Preferred Skills & Experience:
Hands-on knowledge in all phases of the ASIC process (spec and design to GDSII hand-off) with previous experience as a technical/project lead.
Ability to obtain Confidential or Secret Security Clearance is a plus, as is experience crafting proposals for U.S. government contracts and understanding EAR/ITAR compliance issues for defense-related projects.
Residing in the Northeast region of U.S. for occasional commute to the Marlborough, Massachusetts office is a plus, with the ability to work both on-site and from a home office, coordinating with team schedules as requested.
Experience working with remote team members and multi-cultural teams a big plus.
Comfortable giving technical presentations and leading discussions with internal and external stakeholders, both in-person and in virtual settings (Zoom, Teams, etc.).
Advanced knowledge in any of the following areas is a plus:
Experience in the automotive industry with design requirements for functional safety. Wireless/WiFi, Bluetooth, and UWB technologies for telcom and IoT applications.
Experience in fixed-point hardware DSP modeling using MATLAB Simulink.
Experience in ASIC verification using SystemVerilog and UVM.
Cutting-edge manufacturing trends and techniques for high through-put, densely-arrayed ASICs and large, complex SoCs, including advanced node processes and multi-chip silicon packaging technologies such as HSoCs or 3D ICs.
Full-chip physical design of multi-million gate/transistor ASICs and complex SoCs, including PNR, custom layout/custom wiring routes, pin assignments, bump pad placement, I/O locations.
MINIMUM REQUIREMENTS: (Candidates must meet the following criteria to be considered for this position.)
Your directly applicable hands-on industry experience must be recent, within the last 2-3 years.
Bachelor's Degree in Electrical Engineering, Computer Engineering, or related area of study with at least 7 years of industry experience.
Must be able to communicate technical concepts fluently in written and spoken English.
Must have permanent legal authorization to work in the U.S. without employer sponsorship.*
Applicant must be a U.S. Person.**
Must currently reside in the United States or relocate back to the country before 10/1/2022.
Share this post via:
---