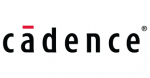 Website Cadence
The candidates should be senior in a way that they are not only technical excellent but also mature & able to communicate with customers, following team members. This engineer should have excellent design experiences in the digital implementation domain including:
Floorplan, P&R, STA, Physical verification, DFM. Should have a solid background in circuits, electronics & physics & should be very willing to learn new stuff.
Ability to handle large sized design implementation tasks & architectural tasks alone.
Ability to assess Customer's Design environment, to understand his application needs & to build new Design environment based on specifications & available Cadence tool technology.
Ability to acquire a basic understanding of the (services) business environment of Cadence within 1 month. Working on multi person projects of varying complexity, working especially in a

multi-site/multi-cultural

project.

Good communication skills in English. Feel responsible for technical delivery as well as business development & opportunity creation.
Behavioral competencies: Teamwork; Customer focus; Accountability; Communication; Coaching & feedback; Employee development; Leadership.