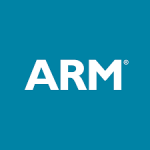 Website ARM
Job ID #: 17540
Job Category: Finance & Accounting
Employment Type: Experienced Professionals
Division: Administration
Department: Finance Insights CoE
Primary Country: UK
Primary Location: Cambridge
Job Description
Arm is growing an Insights Centre of Excellence, with a vision of placing data & insight at the heart of the next stage in Arm's growth journey, and a mission to align Arm's analytical capabilities.
This role will utilize your experience of leading teams who help businesses answer their most complex questions with data. Your team of Data Engineers will securely deliver data for analytics and reporting, whilst you will be responsible for architecting a common, standardised and consistent data model, setting data modelling standards and ensuring that data is secured and safe. There will be a close focus on quality, security and consistency of the data model and this will be critical. In addition this role will be acting as a figurehead for data engineering across Arm – building a strong capability and community.
Accountabilites:
Leading and developing data engineering capabilities within the Insights CoE Data Team and across Arm, which is underpinned by a common set of approaches & processes. These capabilites are developed in collaboration with partners across Arm for data sourcing, modelling & security and a single data architecture. This enables a breaking down of requirements, planning of activities and quality assurance of outputs.
When time permits it allows for Data engineering too!
Essential skills:
You will be able to demonstrate experience of:
Leading technical teams from the front: Building skills, culture, capabilities and processes of outstanding teams.
Crafting data models: Design of conceptual, logical and physical data models, ideally for business metrics and analytics.
Data engineering: Experience of developing on a data warehousing platform such as SQL Datawarehouse, SAP HANA, Teradata, Oracle etc
Desirable skills:
Understanding of data governance: measuring data quality, identifying standardisation, quality & non-conformance issues, working with partners to identify resolutions and data monitoring
Designing business metrics: Crafting business metrics, validating & documenting designs and working with data engineers to build data models