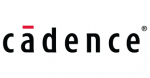 Website Cadence
We offer amazing opportunities to grow, no matter where you are in your career.
You will be working in a high performance multi-disciplinary team to architect and evaluate robust software solutions to automate top-down design, addressing advanced node challenges and new application-area requirements. Understanding of the complete design flow is essential.
Required Qualifications:
BS degree in Electrical Engineering and 10+ years' experience designing and developing Analog and Mixed-Signal circuitry
Experience with both functional and performance sign-off of analog designs
Strong presentation skills, articulating complex technical ideas
Familiar with analog circuit simulation techniques
Experience with electromigration analysis
Ability to hold US Gov. security clearance
Preferred Qualifications:
MS degree in Electrical Engineering
Understanding of complete IC design flow, including physical implementation and digital
Development and validation of

Verilog-A/Verilog-AMS/SystemVerilog

Real Number Models
Experience implementing advanced node (<16nm) designs
Experience with extraction and PDK enablement
Strong vocabulary, communication, organizational, planning, and presentation skills are essential. Ability to work independently and productively with high quality output and results in a fast paced and dynamic environment. Must be open to constant personal development and growth to meet the evolving demands of the EDA industry.   
Some travel will be required and necessary.