Principal Analyst Manufacturing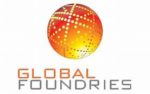 Website GlobalFoundries
About GlobalFoundries:
GlobalFoundries is a fast-growing semiconductor foundry providing a unique combination of design, development, and fabrication services to some of the world's most inspired technology companies. With a global manufacturing footprint spanning three continents, GlobalFoundries makes possible the technologies and systems that transform industries and give customers the power to shape their markets. GlobalFoundries is a publicly traded company under the ticker of GFS.  For more information, visit www.globalfoundries.com.
Summary of Role:
GlobalFoundries seeks a Principal Analyst within its Capital Finance team. This position will lead planning and forecasting activities with the capital team to achieve business and company goals.  The Principal Analyst will be the finance contact for all capital requests put forth by the fab.  The candidate will work cross-functionally with multiple teams to drive capex execution and reporting for the fab. This position is flexible for remote, on location or hybrid work with primary focus on the East Coast Time Zone.
Responsibilities Include:
Responsible for monthly reporting, cash forecast, depreciation forecast, variance analysis of forecast/actuals and key KPIs for cash and depreciation.
Prepare monthly journal entries, variance analysis, and quarterly balance sheet reconciliation
Ability to liaison between local finance team, corporate finance, engineering, and procurement on execution on capex
Accountable for ROI analysis to support justification of capex needs
Preparation of project capitalization requests which includes breakdown of hookup costs and categorization
Contribute to OneGF team to streamline capex execution process
Establish credibility and develop cross-functional relationships with technical and business stakeholders
Other Responsibilities:
Perform all activities in a safe and responsible manner and support all Environmental, Health, Safety & Security requirements and programs
Required Qualifications:
BA/BS in Finance or Accounting
Minimum 2 years' experience in Finance or Accounting
Demonstrate basic accounting and financial analysis skills
Ability to meet work and project deadlines in a timely fashion with high quality output
Strong PC skills and excellence in Microsoft suite
Problem-solver – guiding, implementing, and sustaining process excellence.
The ability to toggle between details and executive level communication and information conveyance
Desired Qualifications:
Experience with Oracle or Anaplan a plus
Demonstrated team collaboration, analytical & project management ability.
Experience working across many cultures and geographic locations.
Share this post via:
---