Principal Analyst Information Security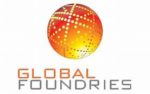 Website GlobalFoundries
• Evaluates, tests, monitors, and maintains information systems (IS) and cyber security policies, procedures and systems I Creates, implements and oversees identity management systems to meet specific security needs and complex compliance standards
• Ensures that IS and cyber security plans, controls, processes, standards, policies and procedures are aligned with IS standards and overall IS and cyber security
• Identifies security risks and exposures, determines the causes of security violations and suggests procedures to halt future incidents and improve security
• Develops techniques and procedures for conducting IS, cyber security and access and identity risk assessments and compliance audits, the evaluation and testing of hardware, firmware and software for possible impact on system security, and the investigation and resolution of security incidents such as intrusion, frauds, attacks or leaks
About GlobalFoundries:
GlobalFoundries is a leading full-service semiconductor foundry providing a unique combination of design, development, and fabrication services to some of the world's most inspired technology companies. With a global manufacturing footprint spanning three continents, GlobalFoundries makes possible the technologies and systems that transform industries and give customers the power to shape their markets. For more information, visit www.gf.com.
Job Complexity:
Works on projects, assignments and problems of diverse scope where analysis of data requires evaluation of identifiable factors.
Demonstrates good judgment in selecting methods and techniques for obtaining solutions.
Proactively solves complex problems, take a new perspective using existing solutions.
Resolves a wide range of issues in creative ways.
Accountability:
Normally receives very little guidance on day-to-day work and general guidance on new assignments.
Makes decisions that impact processes in other functions or geographies.
Identifies proactively cross functional process improvements and cost management activities consistent with company (financial) objectives.
Leads moderately complex global or cross-functional projects.
Relationship Focus:
Networks with senior internal and external personnel in own area of expertise.
Trains and guides others in work area on technical skills as needed.
Drives interaction with internal and/or external customers and suppliers.
Breaks down information for internal and external counterparts in a systematic and communicable manner.
Presents information and decision drafts to the functional management.
Regularly networks globally within own function and across other functions.
Other Responsibilities:
Perform all activities in a safe and responsible manner and support all Environmental, Health, Safety & Security requirements and programs
Required Qualifications:
Fully qualified, career oriented, journey-level position.
A seasoned, experienced professional with a full understanding of area of specialization.
Has appropriate leadership and project management skills to lead projects and to support more junior level colleagues
Applies a company-oriented and strategic thinking (high level picture) as well as advanced cost understanding.
Applies appropriate language skills based on the job environment covering.
Business language needs (English)
Local/geographical needs
Share this post via:
---