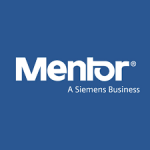 Website Mentor Graphics
Job Description
Presales Application Support Engineer- Remote USA
This position is an opportunity to work at the forefront of our company´s innovative usage of digital simulation within industrial and research environments.
Position Overview 
This is a presales role in the Solution & Process Consulting Organization.
Duties include, alignment of Siemens Digital Industries tools, focusing primarily on CFD, to address customer business issues and challenges. Demonstration of SDI tools to deliver against customer and industry defined technical requirements. Participation in customer benchmark activities, proof of concepts, workflow development and customer enablement. Opportunity to impact SDI product development by representing the voice of the customer.
This position provides opportunities for a significant amount of customer engagement in support of strategic SDI sales pursuits. Excellent communication skills and a desire to work with clients are critical to success in this fast-paced and broad engineering role. If you are creative, entrepreneurial in nature, demonstrate good communication skills, and meet the Minimum Qualifications listed below, we would like to hear from you!
Responsibilities 
• Provides presales technical support for the Siemens DI Simulation Portfolio, leveraging a combination of application and domain expertise to a variety of Siemens DI customers in industries such as Electronics and Semi-conductors, Aerospace/Defense, Automotive and Consumer Products
• Develops proof of concepts, demonstrations and executes benchmarks of the Siemens Simulation Portfolio
• Assists in closing sales by demonstrating the value and benefits of solutions
• Contributes to the development of simulation software capabilities by evaluating current product functionality; identifying needs to be filled; monitoring competitive products; analyzing and relaying customer requirements to the Siemens Simulation product development team
• Enhances department and organization reputation by accepting ownership for accomplishing new and different requests; exploring opportunities to add value to sales and technical teams.
• Train and mentor client technical leads and subject matter experts in the application of the Siemens DI products
• Updates job knowledge by participating in educational opportunities; reading professional publications; maintaining personal networks; participating in professional organizations and speaking at technical trade shows or conferences.
Minimum Requirements:   
• M.S. or Ph.D. in Aerospace, Mechanical, Electrical Engineering or related field is required, with focus on computational methods and fluid dynamics
• Bachelor's degree in Aerospace, Mechanical, Electrical Engineering or related field, with focus on computational methods and fluid dynamics, with at least 2yrs of full-time work experience using CFD
• Must currently reside in the continental USA
• Flexible and willing to learn new skills
• Collaborative mindset to take personal ownership of team objectives and complete tasks independently to meet those objectives
• An adaptive individual with a positive attitude and strong aptitude with the ability to multi-task and be proactive
• Excellent communication, organization and presentation skills
• Ability to travel up to 25%
NOTE: Qualified Applicants will not require employer sponsored work authorization now or in the future, for employment in the United States. Qualified Applicants must be legally authorized for employment in the United States.
Preferred Knowledge/Skills, Education, and Experience: 
• Experience with FloTHERM, FLOEFD or STAR-CCM+
• Familiarity with a common object-oriented programming concepts and languages (Java, C++, Python, etc.).
• Experience using 3D CAD software, mesh generation software or CAE software from disciplines other than fluid mechanics e.g. battery design, electric machines
• Working knowledge of common design processes, objectives and constraints in one of the following industries: Aerospace, Turbomachinery, Automotive, Medical/Pharma, Electronics Cooling, Semi-Conductors, etc.