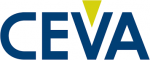 Website CEVA
Description
The Vision Business Unit (VBU) is a small and dedicated group in CEVA. We offer our customers the most specialized cores and algorithms to run any Computer Vision based application, including Machine Learning and Neural Networks. Areas such as Artificial Intelligence, Virtual Reality and Augmented Reality push us to deal with cutting edge technologies that our customers' near future products require. The solutions are related to variety of markets such as Automotive, Smartphones, Drones, Surveillance and more.
We are now hiring an experience pre-sale and evaluation manager, with focus on AI processors & frameworks, and machine Learning. The Pre-Sales and evaluation manger should have strong ability to articulate use-cases and value across verticals markets and to demonstrate performance and value across various VBU products.
Responsibilities
Create articulate use-cases and value across verticals markets and to demonstrate performance and value across various VBU products
Improve negotiations and contract closing by providing support to the Sales Team.
Assist development teams with sales efforts including identify key technologies, creating the right pitches, demonstrate use-cases and create articulated data points.
Delivering sales presentations to clients, including designing and development presentations and responding to RFIs.
Proactively and accurately identify prospect's pain and propose creative solutions.
Document and communicate product feedbacks and new requirements from the field to drive next generation products definitions.
Clearly articulate technical capabilities of the products, attend and/or perform technical discussions with potential customers.
Quick respond to technical and/or functionality questionnaires.
Detect functional gaps during calls and discussions, analyze them and work with the development team to find a viable solutions
Requirements
B.Sc/M.Sc. in Engineering, Computer Science or electronic engineering from a leading institute
Pre-sale and customer' facing experience
Experience working in the software, AI and vision worlds is essential
Ability to be innovative and capable of critical analysis and problem solving
Results oriented individual with ability to effectively manage multiple priorities and time lines under dynamic and challenging environment and business constrains.
Capability to work independently and take full responsibility for tasks
Great communications skills, in order to work with several teams with very different backgrounds, as well as with customers, prospects and other important stakeholders.
Share this post via:
---