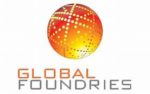 Website GlobalFoundries
GlobalFoundries is a leading full-service semiconductor foundry providing a unique combination of design, development, and fabrication services to some of the world's most inspired technology companies. With a global manufacturing footprint spanning three continents, GlobalFoundries makes possible the technologies and systems that transform industries and give customers the power to shape their markets. For more information, visit www.gf.com.
Introduction:
The Power BI Specialist is a core member of the Talent Analytics team and will be based in the GLOBALFOUNDRIES office in Bangalore, India.
Your Job:
The Talent Analytics team is responsible for providing insights and supporting business decision making based on internal and external talent data.
Part of the mission of the team is to develop new and improve existing Power BI dashboards
Other Responsibilities: 
Develop automated reports/dashboards using Power BI and other reporting tools
Leverage existing data sets to extract data and model variables
Understand business requirements to set functional specifications for reporting applications
Collaborate directly with project stakeholders and collect business requirements
Work on cross functional global teams to execute on large scale BI projects
Required Qualifications:
Education – BS or Certificate in Computer Science, Data Analytics, or equivalent
Years of Experience: 3-5 years
Fluency in English Language
Strong experience in SQL
Exposure to PL/SQL, ETL
Data modeling with Power BI Excellent SQL skills and performance tuning skills
Skilled in using Office software suites
Ability to work independently and as part of a team
Effectively communicate with stakeholders and team members
Preferred Qualifications:
Education – MS or in Computer Science, Data Analytics, or equivalent, or MBA
Desire to bring data-driven decision-making and analytics to improve our products
Experience in PL/SQL, ETL
Experience in SSRS, SSAS cube design & development
Experience in SSIS package design, development & implementation
Demonstrated ability to work well with all levels within an organization
Ability to manage incoming requests quickly and professionally in a fast-paced environment
Outstanding organizational skills and demonstrated ability to manage multiple tasks simultaneously and react to shifting priorities to meet business needs
Share this post via:
---